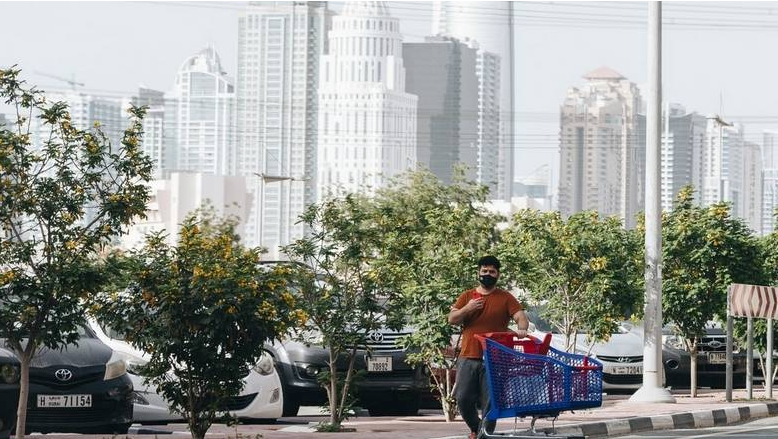 Dubai Police advise people to not misuse movement permit.
People who repeatedly flout 'stay at home' measures and endanger others' lives are inviting harsh punishments including deportation, a senior police officer has said.
"Breaking the stay at home rules and going out for non-emergency reasons, or stepping out of homes without movement permit are crimes and subject to deportation," said Col Saeed Al Hajeri, head of the Cyber Crime Department at Dubai Police, in an exclusive interview with Khaleej Times.
Also read: Dubai can increase capacity of hospitals, isolation centres
"The UAE's Attorney-General has already announced the fines and punishments for breaking rules on social distancing and curfew restrictions. Repeated offenders or those who commit crimes that have a 'snowball' effect on the society will be fined, jailed and deported at the end of their term."
Al Hajeri said the Dubai police are tightening the noose against violators by resorting to 'naming and shaming' them.
"We have orders from the Dubai's Supreme Committee of Crisis Management to circulate the pictures of violators in the media. Newspapers will be asked to publish their photos on the front page so that people understand it is not a minor offence."
The officer said 'reckless residents' will face serious consequences as they are not allowing the government to serve the people.
"Some people think it is a joke. But they will have to face serious consequences like losing reputation and even losing their jobs for their irresponsible behaviour," said Col Al Hajeri.
Movement permit not to be misused
The officer said residents should not misuse the movement permit introduced by the Dubai Police and those who go out without a permit will be fined on their Emirates ID.
"We have means and way to catch people who misuse the system. There is a clear monitoring and management system in place and as you know, the Dubai Police have one of the best cybercrime division."
Al Hajeri said they expect residents to be highly responsible. "Those who are exempted from taking movement permit can use the company letter to go to work but not for other purposes. You cannot fool the system by obtaining a permit for buying medicine and then going out to visit your sister or brother."
Social media as a double-edged sword
Warning people against circulating rumours and videos mocking authorities, the he said people should instead use the time to be productive or creative.
"We encourage people to use this time to learn new skills and not create scams and endanger the society. This is a difficult time and it will pass. What is more important is what you gain out of this."
Col Al Hajeri said the Dubai Police are aware that many people are using social media as a positive tool and encourage them. "We encourage that, and want people to use social media for positive messaging, to spread awareness about personal hygiene, social distancing and various precautions to be followed."
Publish Date: 11-04-2020
Source: https://www.khaleejtimes.com/coronavirus-pandemic/uae-residents-face-deportation-for-breaking-covid-19-rules--