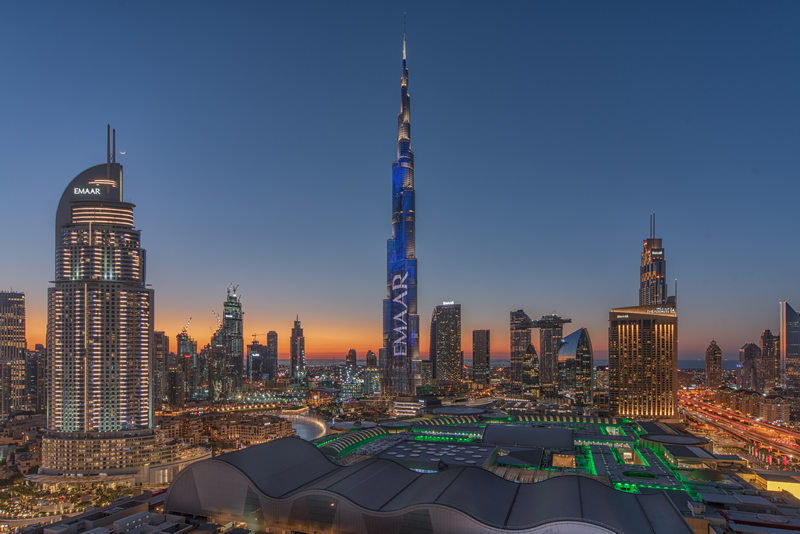 Sheikh Mohammed tweeted out a clip showcasing the UAE's achievements.
The UAE made the number one spot in several reports this year.
Taking to Twitter, His Highness Sheikh Mohammed bin Rashid Al Maktoum, Vice-President and Prime Minister of the UAE and Ruler of Dubai, shared a video from the Federal Competitiveness and Statistics Authority highlighting some of the number one spots that the UAE achieved in 2019.
The UAE received the most commendations from IMD International this year, including 'Best country in the availability of expertise' and 'Country with the best public-private partnerships' in World Digital Competitiveness Report 2019; and 'Most resilient economy', 'Country with the least government bureaucracy', 'Country with the most flexible immigration laws', 'Best country in entrepreneurships' and 'Best country in adopting social responsibility' in World Competitiveness Report 2019.
The Switzerland-based think tank said in its annual report earlier this year that the UAE jumped from the seventh place last year to the fifth position in 2019, thanks to improvements in government and business efficiency indices as well as technological and scientific infrastructure. It has recorded improvement in its competitiveness for the third consecutive year, rising from 15th place in 2016 to its current ranking this year.
The World Economic Forum, meanwhile, awarded the UAE with 'Best mobile network coverage' in its Travel and Tourism Competitiveness Report 2019.
The Legatum Institute, meanwhile, accorded the 'Most efficient in government spending' and 'Country with best credit information' citations to the country in its Prosperity Index 2019.
Global business school Insead gave the UAE the 'Highest tertiary level inbound mobility' and 'Best labour productivity per employee' honours in its Global Innovation Index 2019.
And the World Bank said the UAE is the 'Best country in ease of getting electricity for businesses' in its Doing Business Report 2020
Sheikh Mohammed captioned the video by saying "The UAE is the best country, we love and adore it."
Publish Date: 14-12-2019
Source: https://www.khaleejtimes.com/uae/uae-achieves-top-spot-in-multiple-year-end-reports-