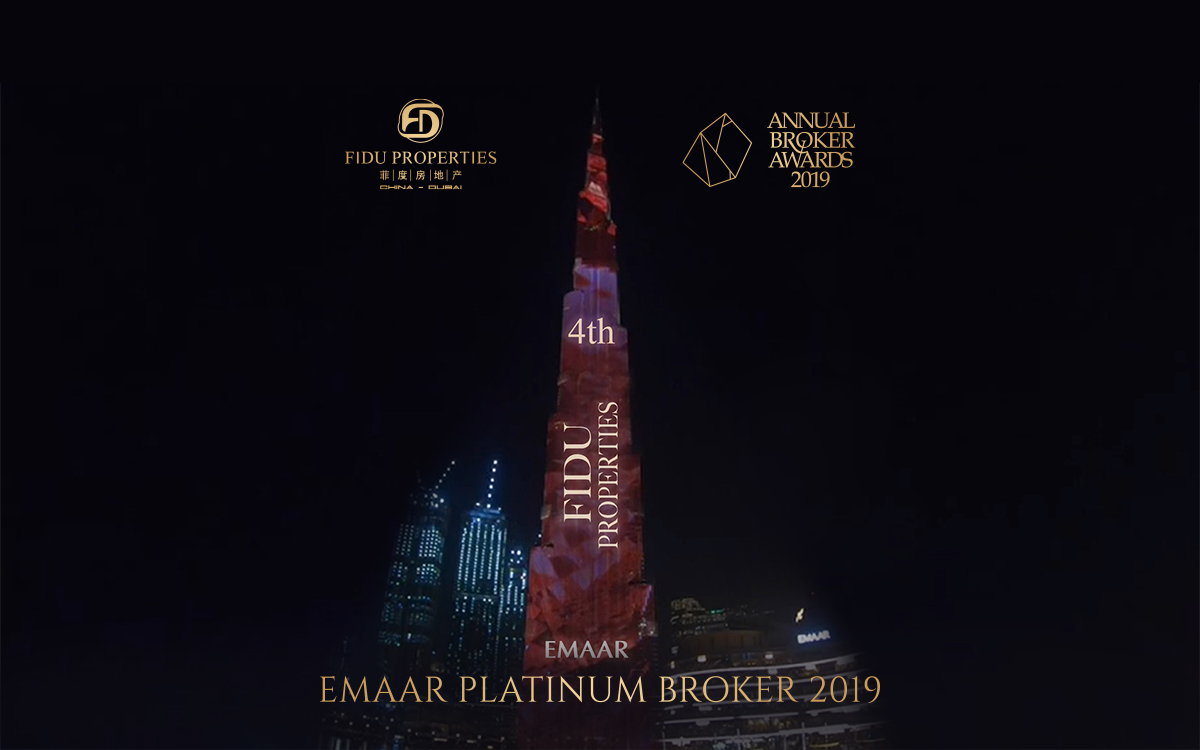 FIDU Properties, a leading Chinese brokerage firm in the UAE is honored to announce its recognition as Top Platinum Broker for the year 2019 at EMAAR Annual Broker Awards 2019.
FIDU Properties accepted the award at a lavish ceremony held on 16th Feb 2020 in Dubai Opera. The award ceremony was attended by many prestigious leaders in the real estate and property sectors. FIDU is a regular fixture at the awards where last year they were presented with the award for the Top Chinese Real Estate Company.
Fidu Properties reported, "We have worked hard and fast to ensure that the needs of all our stakeholders have not only been met but exceeded. These include the many regional and international clients who have placed their trust in our experienced advisory and market expertise when it comes to choosing what for many, is their most important purchase. Our thanks extend to our esteemed clients and partners and in particular, our channel partner EMAAR who have entrusted us with this collaboration of success and growth."
FIDU is a real estate brokerage that joined the industry in 2018. Despite entering a market where key players have been active for over a decade, FIDU has successfully achieved multiple nominations and targets within a short span of time a commendable achievement in a relatively short two year time period.
"With a commitment to best practice, harnessing the latest technological innovation and the provision of the highest caliber of customer service, we hope to continue our partnership with EMAAR for years to come helping drive economic stimulation across the sector"
In the wake of what has been a successful two years, marked by a 172% spurt in real estate deals closed during 2019, compared with the same period in 2018, FIDU properties are set out for exponential growth as part of a three-year strategic growth plan.
The award is a testament to the outstanding performance of FIDU properties whose previous accolades include the EMAAR Platinum Agent for Q1-Q2, EMAAR Half Year Broker Awards 2019, Top Chinese Real Estate Company, EMAAR Awards 2019 and EMAAR Platinum Agent, 2018 Annual Top Broker Awards.
Publish Date: 15-2-2020