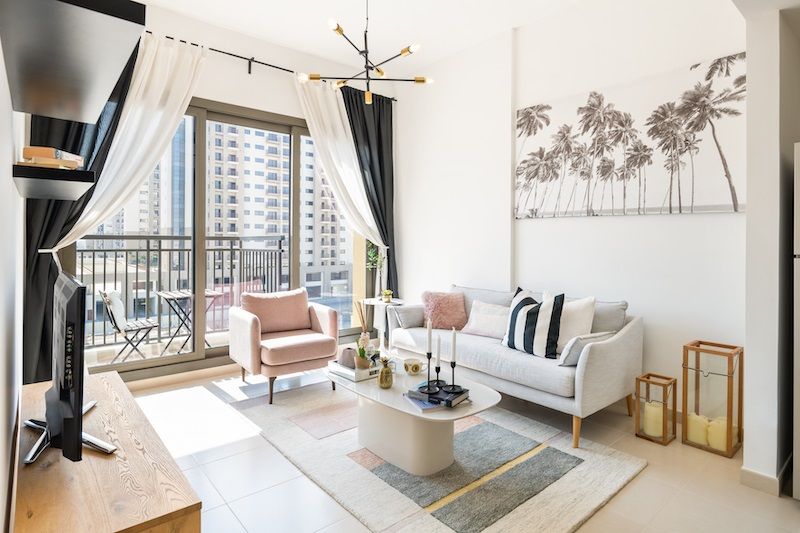 Nshama introduces the UNA at its massive Town Square development
Dubai's developers are now experimenting with 'co-living' concepts, targetted at a younger tenant base. Nshama has introduced UNA at its massive Town Square development.
The idea is that the residents should have all the lifestyle options to live, work and play from the same building or community. With more millennials entering the UAE workforce, such concepts stand a good chance of clicking with residents... and investors.
The lobby at UNA, where apartments start from Dh555,888, will not be out of place in any Silicon Valley tech company headquarters. The accent is on the 'cool' factor.
Where is UNA? It is part of the much bigger Town Square development, which has built up quite a sizable resident base for its various clusters. The UNA Apartments are in the southwestern part of Town Square.
Time for some mood music... Developers in Dubai will need to experiment with their offerings. There is a real risk of too many of the same residential apartment types coming out of the pipeline. Co-living and co-working options thus offer a break from the norm, as does student housing.
The accessories shown are not just for prop purposes. These days, the smart developer is throwing in a lot of lifestyle add-ons over and above what the market and its residents are used to. Creating a self-contained work and life space is the aim.
A string of new properties are being readied on Al Qudra Road and adjoining locations. A bit of green will come in handy in developers trying to court today's buyers.
All lighted up... Property transactions in Dubai improved quite a bit during the third quarter, with secondary market activity picking up quite a bit of momentum.
Emaar is another developer that has introduced co-living possibilities into its residential mix. Other developers too need to cotton on to the changing dynamics in the marketplace - the emphasis should be on grabbing the attention of a younger buyer.
Publish Date: 25-10-2020
Source: https://gulfnews.com/business/property/dubai-developers-test-out-co-living-and-co-working-property-for-millennials-1.1603342840005?slide=9