Asia Cup 2022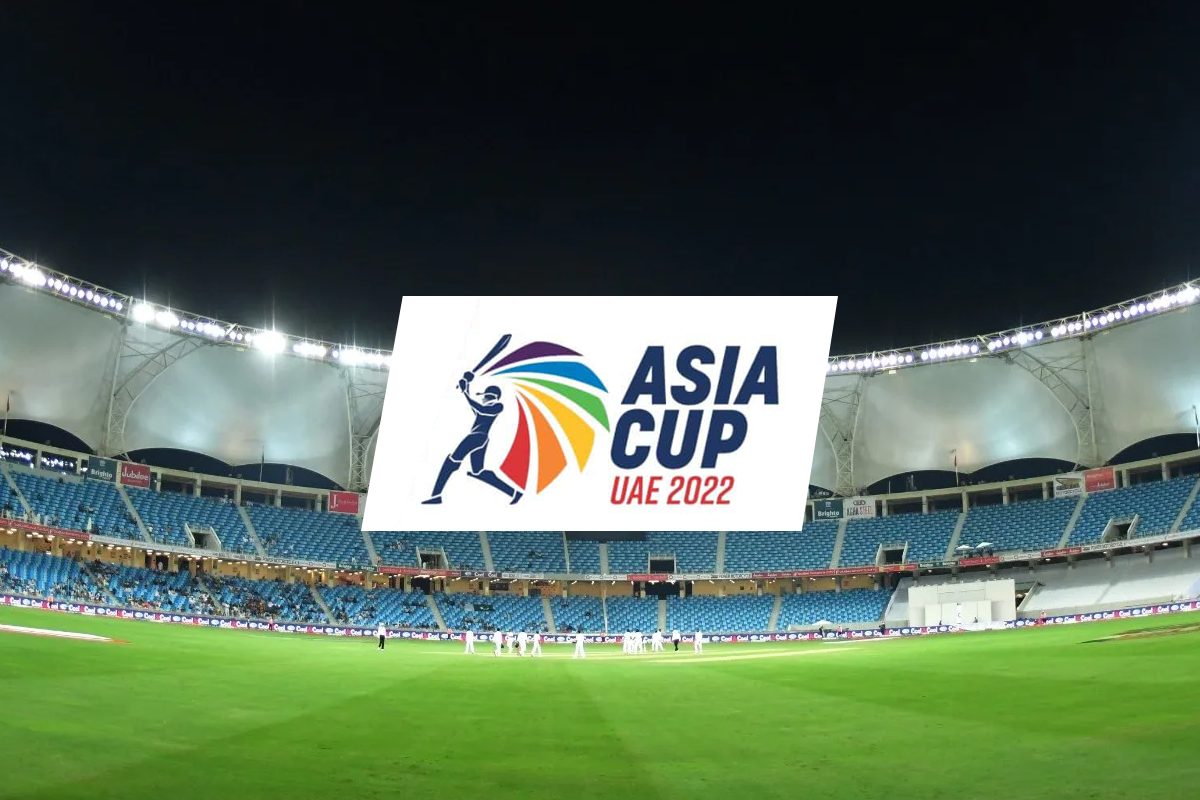 Cricket Fans rejoice! Your favourite cricketers are coming to UAE for the coveted 15th season of Asia Cup 2022. Get ready and watch top cricket stars from nine countries get into a heated battle to prove who's the best.
Countries included in the main tournament will be, India, Pakistan, Sri Lanka, Afghanistan, and Bangladesh. They will be joined by one qualifying team from Kuwait, Singapore, Hong Kong, and the home country, UAE. The four will compete for a spot to join the main tournament and will be divided into two groups of three teams each. All matches will be played in a fast-paced T-20 format so get ready now to reserve your seats as the Dubai International Cricket Stadium will surely be packed.
Dubai schedule:
Group A:
India v Pakistan: 28 August
India v Qualifier: 31 August
Group B:
Sri Lanka v Afghanistan: 27 August
Sri Lanka v Bangladesh: 1 September
Super 4:
A1 v A2: 4 September
A1 v B1: 6 September
A2 v B2: 7 September
A1 v B2: 8 September
B1 v A2: 9 September
Final: 11 September
Rampage Time Trial - September 18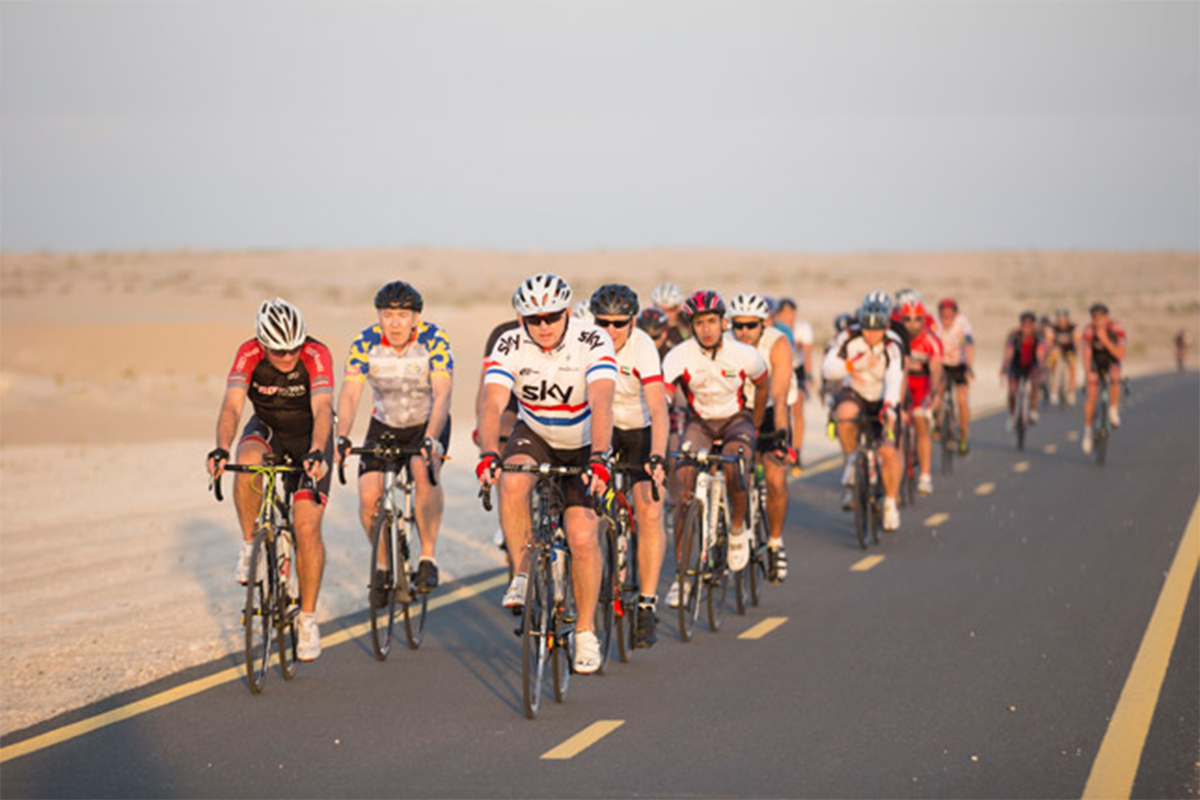 Calling all Dubai cycling enthusiasts! Looking to test your mettle on the road? Your cycling prowess will be tested on Return to Racing's Rampage Time Trial at Al Qudra cycle track on September 18. This race will test participants on how many times and how quickly they can complete a 15km loop around the Al Qudra route. Every round will challenge each biker's fortitude until the finals where one will be crowned as the race's champion.
The Rampage Race round format will place you in random 6 groups of men and 2 groups of women that you will compete against until the winner is crowned. After the contest, all participants can enjoy a light breakfast and refreshments at the venue.
Crusty Demons World Domination Show – September 23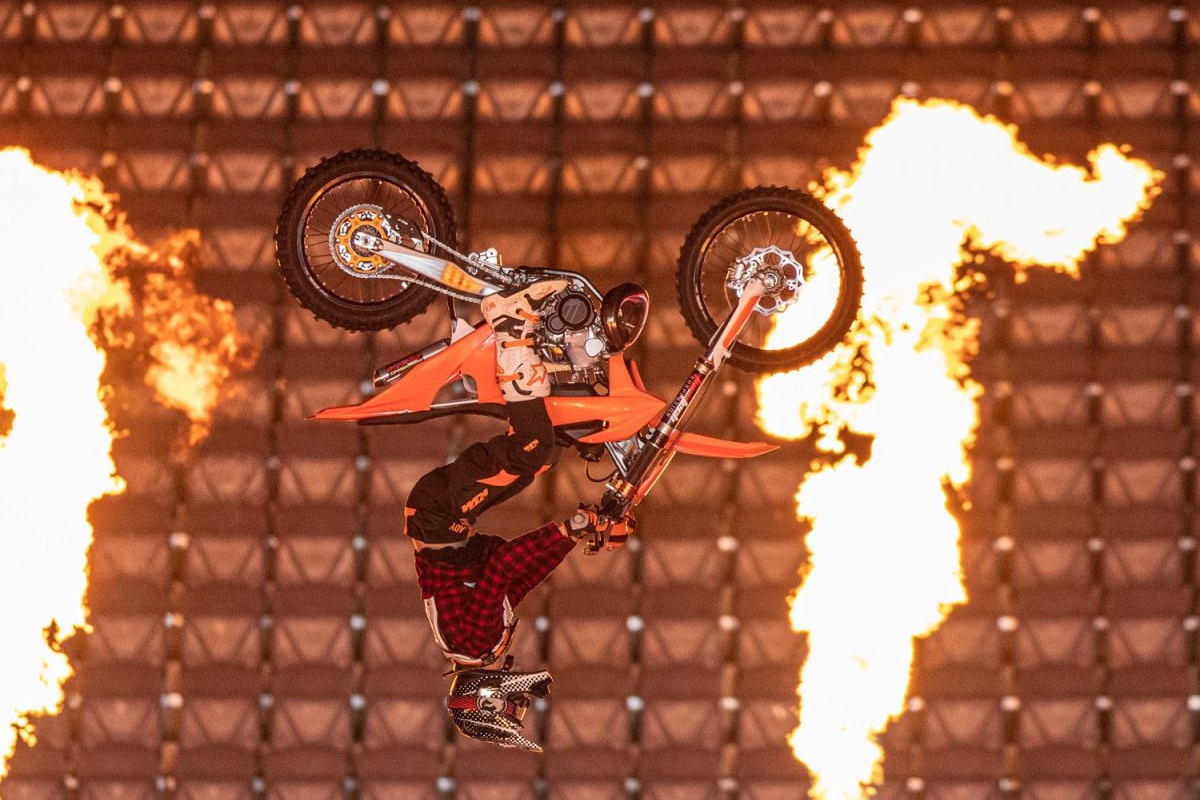 Thrill seekers of Dubai will be blessed with some of the most death-defying stunts known to man performed live in the Crusty Demons World Domination Show. See champion riders Remi Bizouard and Jacko Strong perform the most dangerous and amazing stunts on two wheels at the Coca-Cola Arena Dubai.
Bigger, faster, and higher is the goal of these world-class riders in this daring show. See more insane tricks and witness bikes flying higher, you also might be one of the witnesses to a Guinness World record being broken. All of this is accompanied by lighting and special effects making it one hell of an event in Dubai.
2022 Q3 Night Run – September 24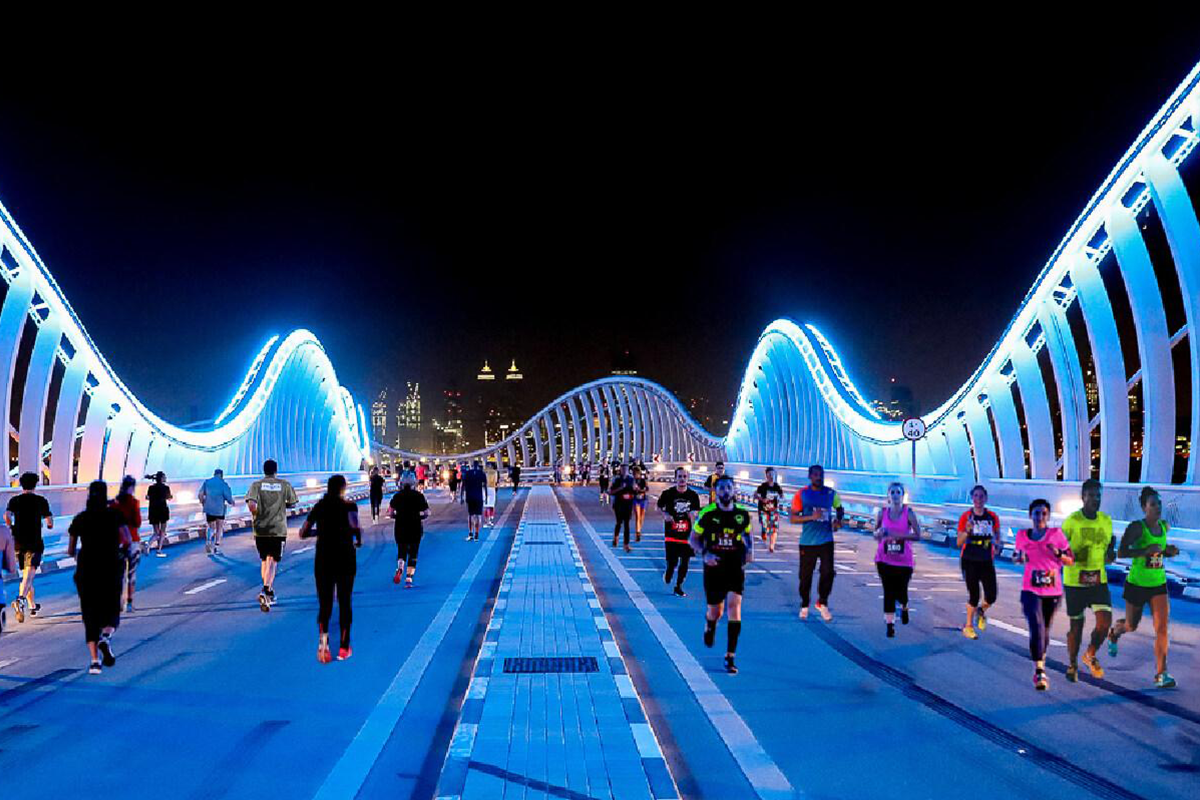 After the success of Q1, last march, and Q2, last June, with over 300 participants, the highly anticipated 2022 Q3 Night Run will take place on the 24th of September. Same as last time, runners are offered a variety of distances from 1K up to 10K which are set on scenic routes and clear paths around interesting sites in different parts of the UAE. To make the race more fun and safer, glow-in-the-dark accessories will be provided on race day.
The event is a unique celebration of the 50th anniversary of the UAE, with its significance being crafted into a customized 4-part finisher medal featuring the Emirates logo. Due to the high demand for the 2022 Quarter Run, and to support its growing community of runners, the event is slated to be held annually in the coming years ahead.
Romeo and Juliet – Multiple Dates in September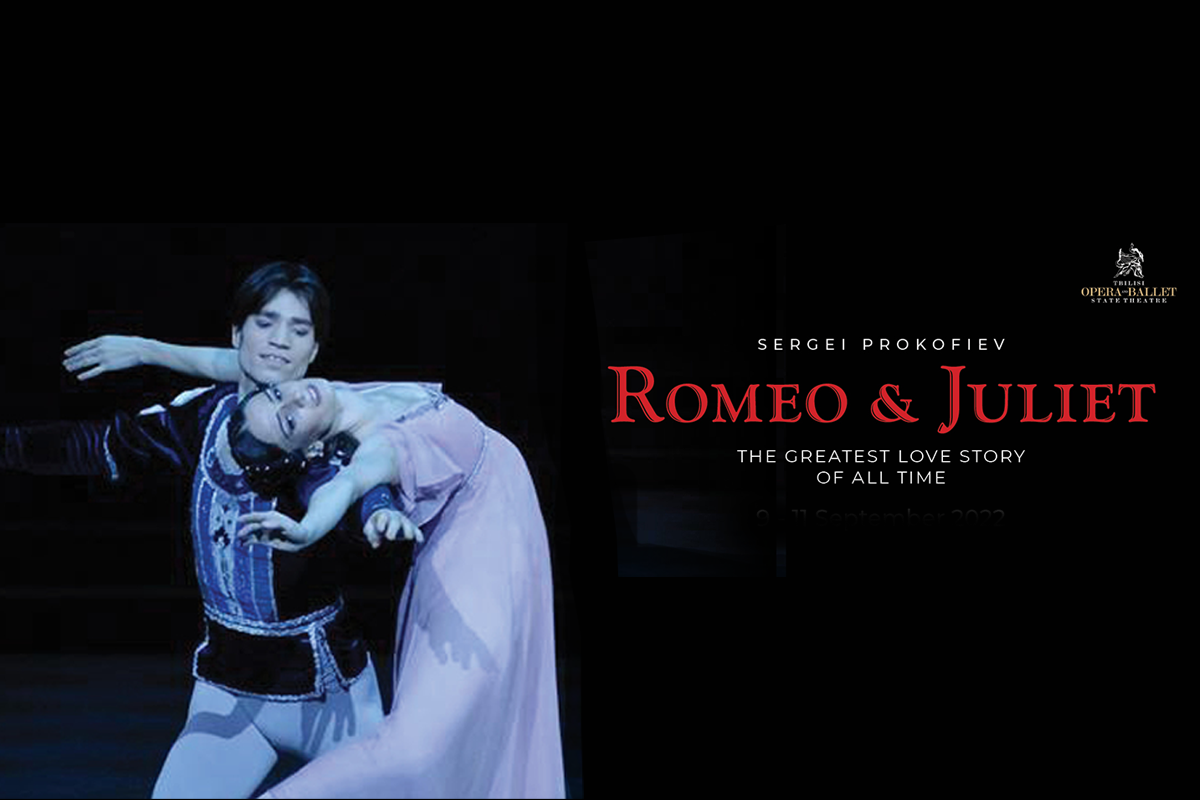 See the world's most famous tragedy from William Shakespeare come to life with a twist of eloquent performance from the State Ballet of Georgia. Be touched by the tragic tale of perhaps the most famous couple in the world and their family feud at the Dubai Opera this September in Dubai.
This reinterpretation by the Russian composer Sergei Prokofiev will enthrall watchers with a dramatic tale consisting of dancing flair and impressive symphonies. Watch the show on September 9 - 11 at the Dubai Opera.
50 Cent at Coca-Cola Arena Dubai - September 30, 2022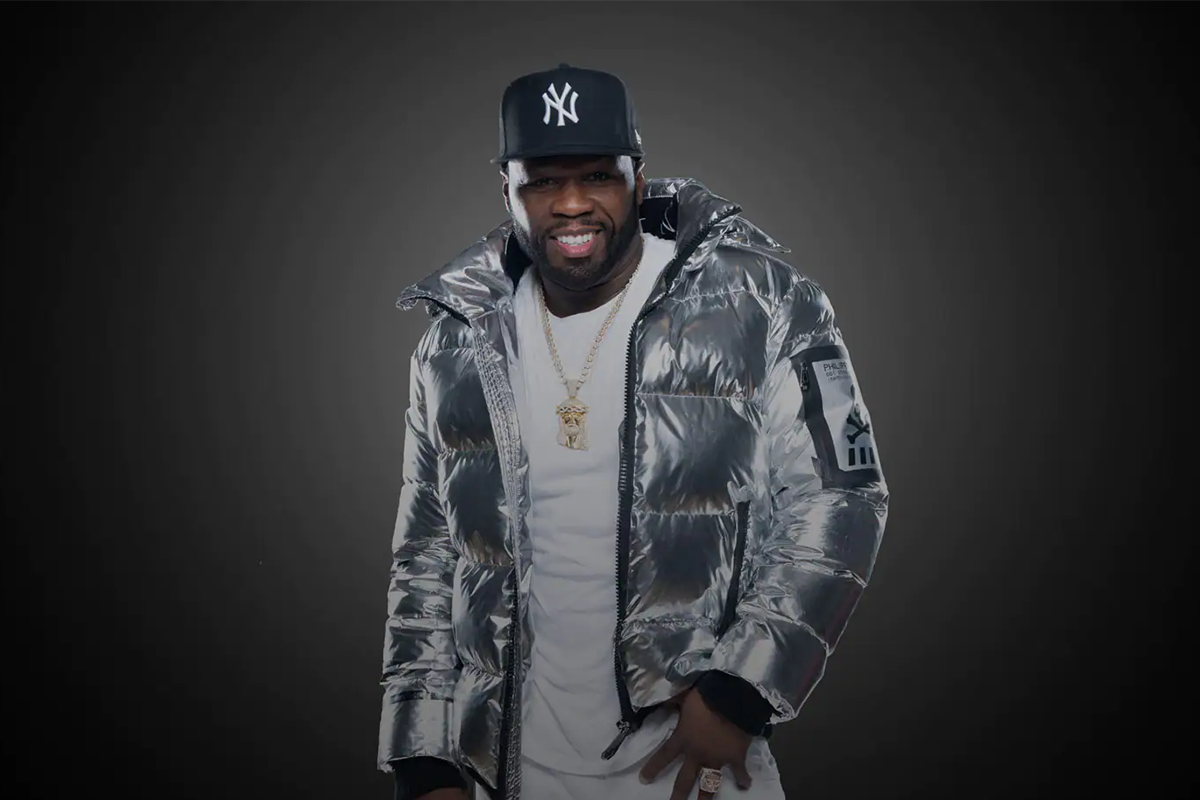 Platinum award-winning rapper, entrepreneur, actor, and producer Curtis Jackson or more famously known as "50 Cent" is heading to Dubai this September. He will be performing at Coca-Cola Arena Dubai as part of his Green Light Gang World Tour.

With hits like "In Da Club", "Candy Shop", and "P.I.M.P.", he has cemented his reputation in the Hip-Hop Hall of Fame. His debut Album produced by Dr. Dre, "Get Rich or Die Tryin'" is considered of the biggest hip-hop debut album that sold a million copies one week. Supporting him onstage throughout the show will be a long-time collaborator and G-Unit member Tony Yayo and rapper Uncle Murda. Head to Coca-Cola Arena Dubai's official website to book a ticket.
Wild Wadi Waterpark Summer Promo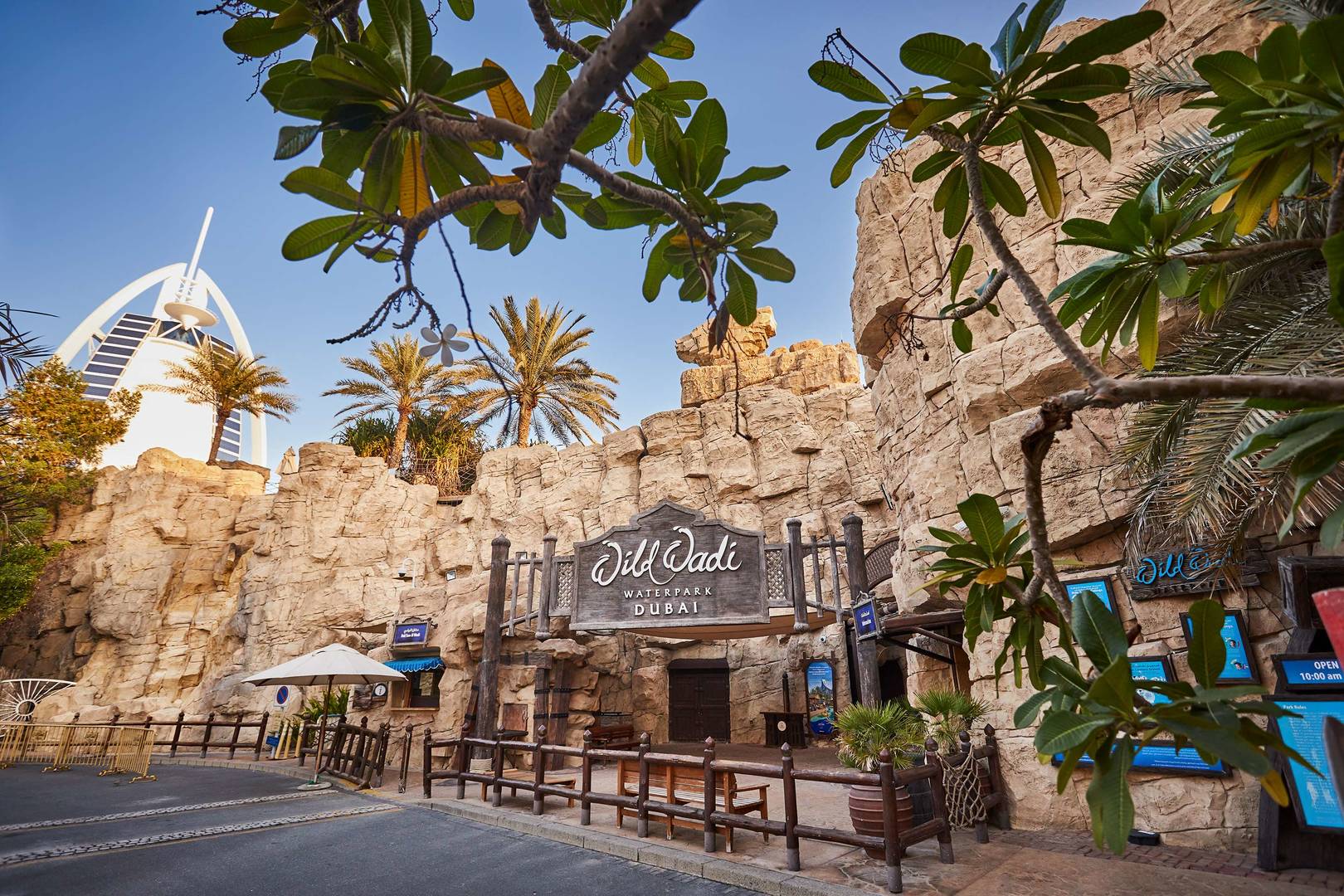 Summer is still here and it's not yet too late to have fun under the sun. Take a splash in the Wild Wadi Waterpark in Jumeirah, Dubai where there are rides available for the entire family. If you're into the fast-paced thrill, check out Jumeirah Sceirah or Tantrum Alley. For a more relaxing pace, The Lazy River or Juha's Dow is there. The Burj Surj is also there so the whole family can experience fun at the same time. When you're done in the waterpark, you can also proceed to the nearby Burj Al Arab to marvel at its impressive architecture and nearby beaches.
The summer promo is available for UAE residents and can be availed when you book at their website. Rates start at 169 AED for Adults and 129 AED for kids under 1.1M, children under 1.1M is free. Head to Wild Wadi Waterpark's official website to know more.
Dinner in the Sky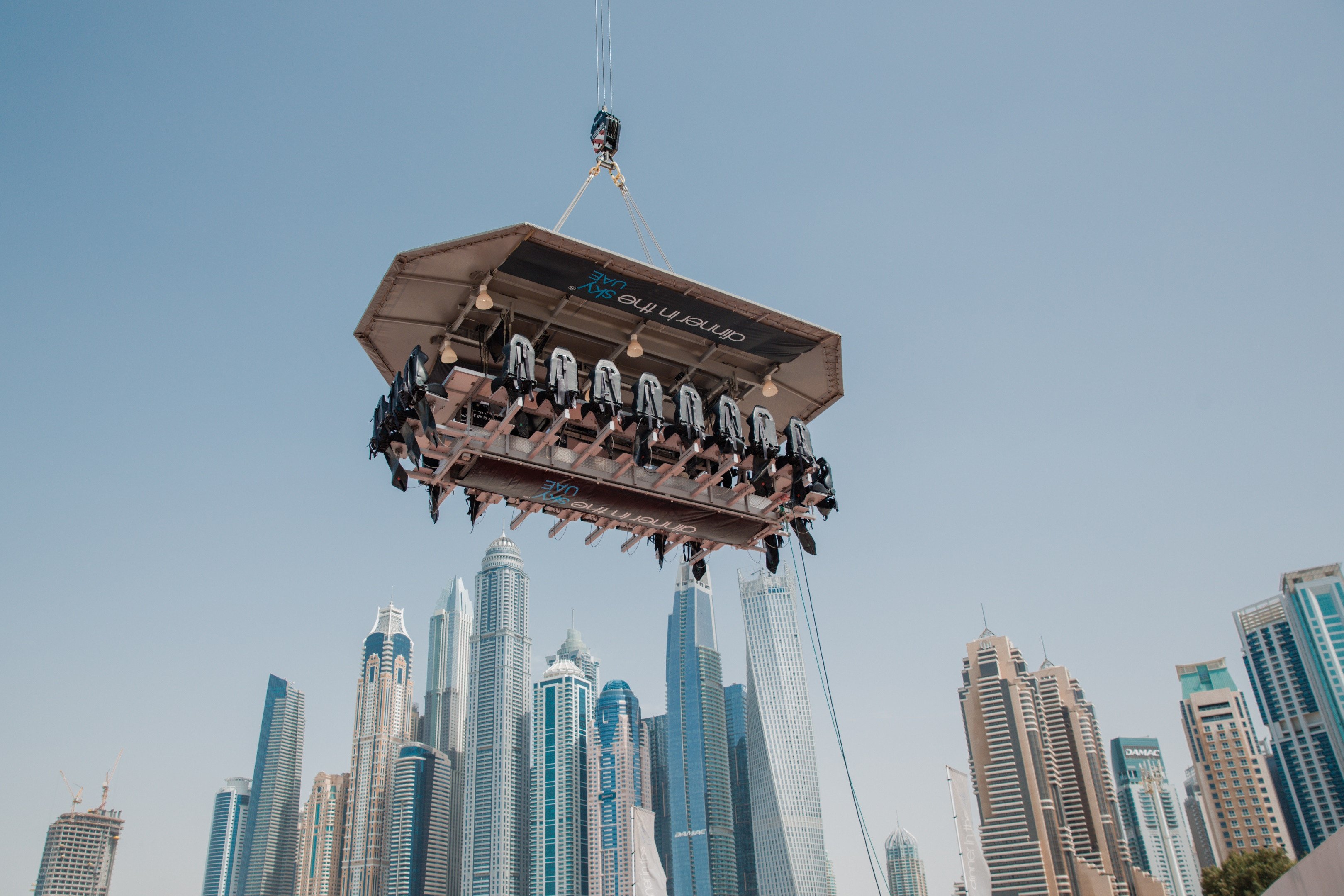 Start September with a blast and breath-taking dining experience in the sky. Indulge in a sumptuous Located in Sky Dive Dubai in Dubai. Dinner in the Sky is the ultimate gastronomic experience in the sky. Starting at 599 AED, indulge in a 3-course meal while hanging 50 meters high with a luxurious view of JBR and the Arabian Gulf.
Selected by Forbes.com in its list of the 10 most unusual restaurants in the world, Dinner in the Sky is one of the most unique dining experiences one can have with a partner or the whole family.
Marvel at the view from The View, Palm Jumeirah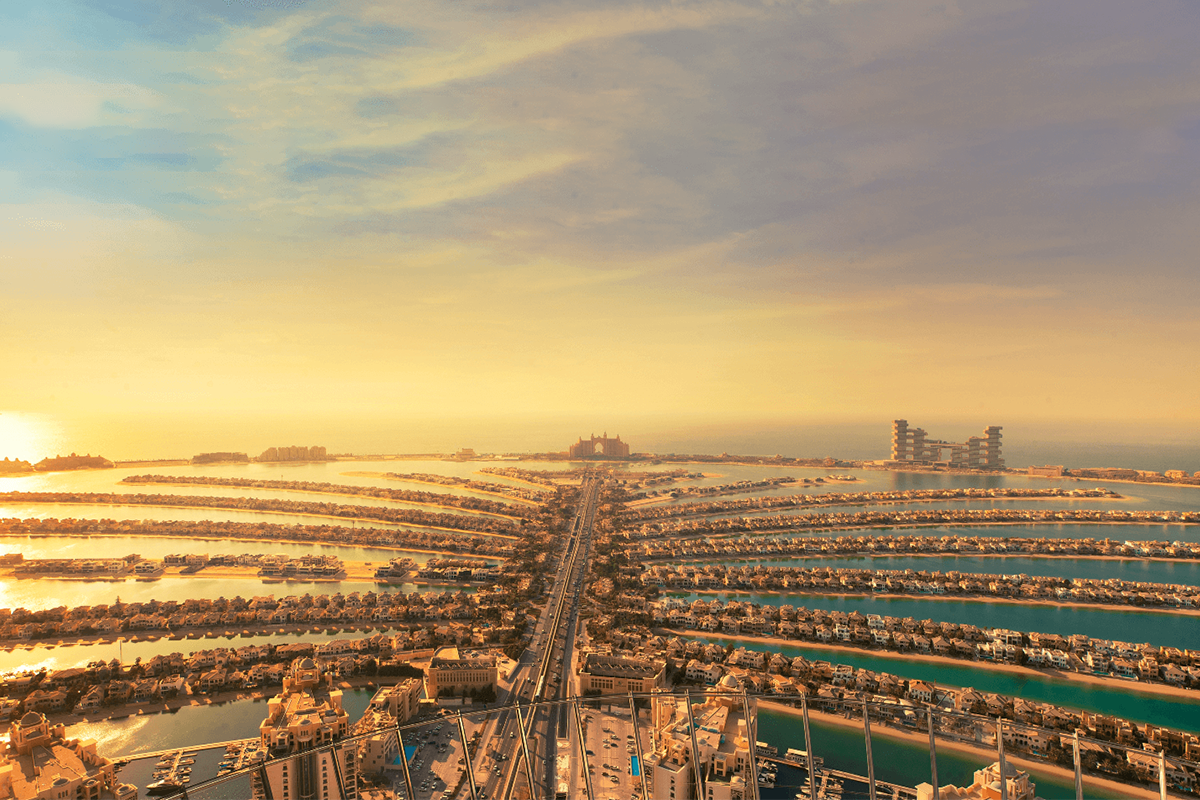 Looking for somewhere spectacular to bring your loved one this September? If you're not afraid of heights, then go to The View at the Palm Jumeirah. The View opened its door last year and offers a 240m high, 360-degree panoramic view of Dubai's most breathtaking landmarks such as Burj Al Arab and the world's most impressive man-made island, Palm Jumeirah. Discover Palm Jumeirah's distinct fronds like never before during the day or night as they are open from 9 am up to 9 pm. You can explore the place by yourself and admire Dubai Skyline's greatness on the viewing deck or dive deep into the immersive theatre available. Check out The View, Palm Jumeirah's official website to know more.
At the Top Burj Khalifa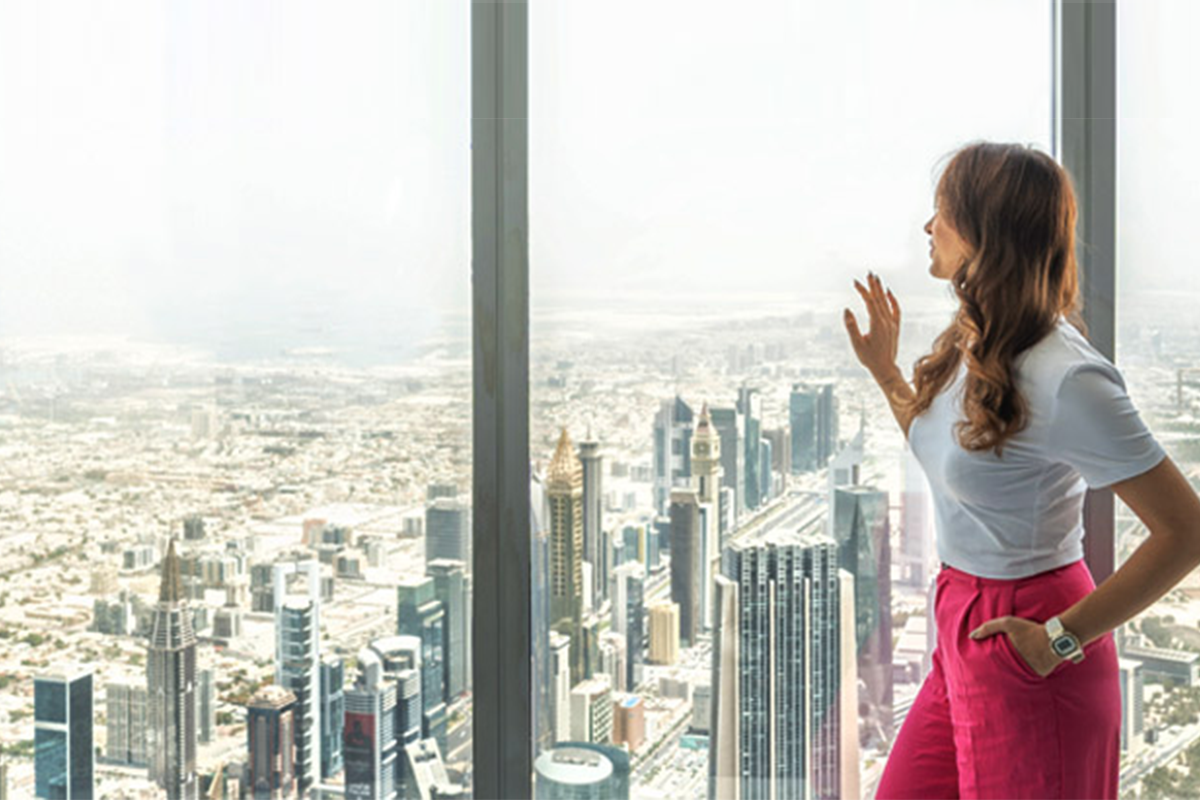 Another attraction that involves heights but is a true must-see when you're in Dubai. At The Top is a Dubai attraction that will let you inside the world's tallest skyscraper, Burj Khalifa. Experience the wonder and world-class views atop the Burj Khalifa observatory deck. You won't really be in the actual peak of Burj Khalifa but only at levels 124 & 125 but the view is still awe-inspiring.
What can you do on At The Top?
You may choose between Level 124 & 125:
At Level 124
Be thrilled by the world's fastest double-deck elevators, cruising at 10m/s.
Take a closer look at the world below through avant-garde, high-powered, telescopes.
Step out onto the public outdoor observation terrace overlooking the ever-growing skyline.
At Level 125
At 456 meters, Level 125 offers a spacious deck tastefully decorated in Arabic mashrabiya for stunning 360-degree views.
Capture your Burj Khalifa moments forever and integrate reality and special effects with green screen photography.
Set off on a virtual reality experience to the pinnacle of Burj Khalifa.
Enjoy a new immersive experience, step on an inspired glass floor with a twist. Feel the glass crack underneath your feet, as you explore the lofty heights from 456 meters in the air.
Available until September you can avail of a ticket for AED 60, a fraction its original price. Go and take advantage of this amazing deal and experience the view At the Top.