Expo City Dubai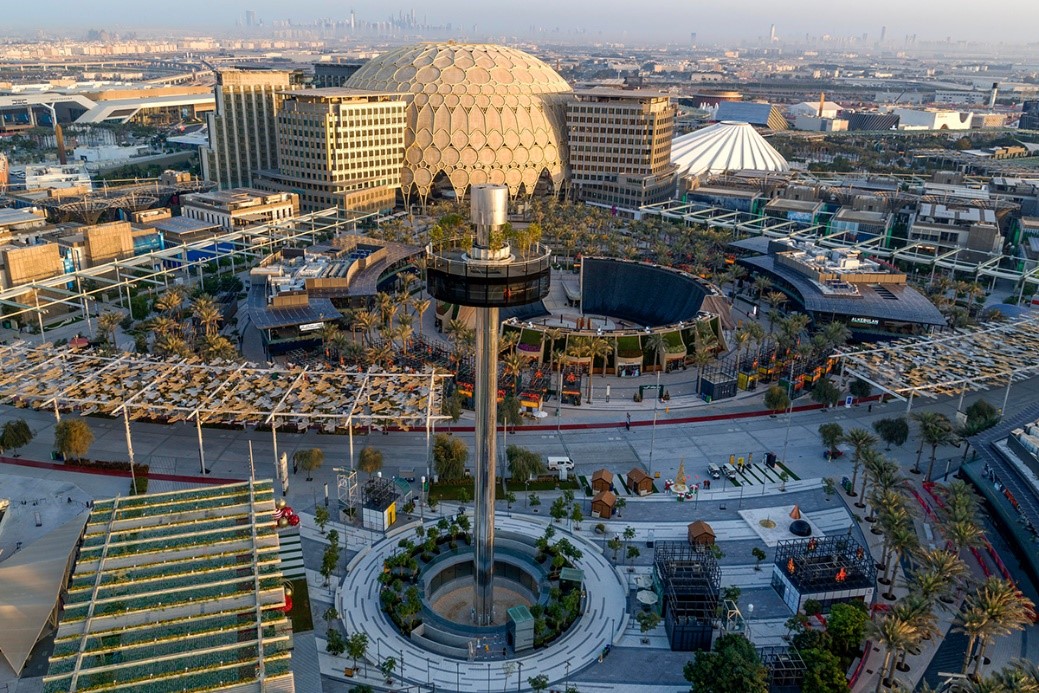 On October 1, Expo City Dubai will officially open its door to the public, not as the world's greatest fair but as a thriving and futuristic city that will shape Dubai's future. The world was given a preview last September with the early opening of the Mobility, Sustainability Pavilion, and Garden in the Sky. But that was just the first chapter of its grand journey. This month, the whole site will now be open to everyone. You can go and have a wander through as much of the public spaces of Expo City Dubai are free to everyone. You can choose to walk, while buggies, the Expo Explorer, e-scooters, and e-bikes are also available but paid. You can also bring your own if you want to explore the entirety of the site.
What will open?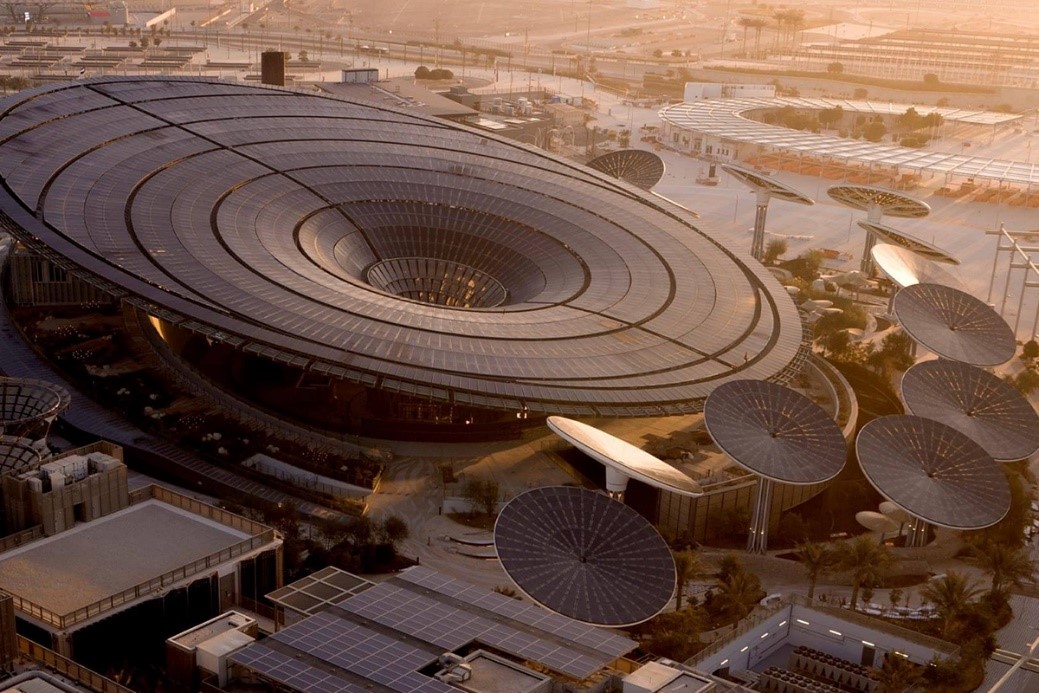 Aside from the two pavilions that opened in advance, Alif – The Mobility Pavilion and Terra – The Sustainability Pavilion is set to open to continue spreading their ideas. Crowd favourites Al Wasl Plaza with the surreal water feature, the Women's Pavilion, the Vision Pavilion as well as children's playground, and the carousel will open as well. New addition will come later this year which is the Expo 2020 Dubai Museum highlighting the history and impact of World Expos and celebrating the success of Expo 2020 Dubai.
Global Village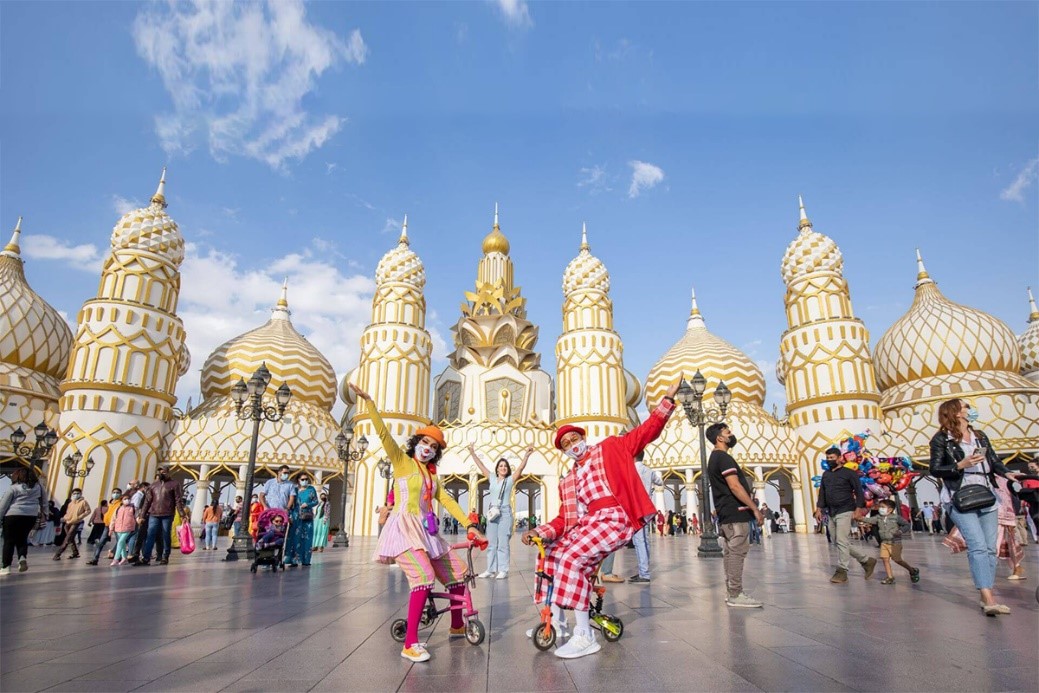 Global Village is geared up to return for its 27th season this October. For the new season, 23 countries are confirmed such as the UAE, KSA, Americas, and Europe. The Al Sana'a and Khalifa Foundation pavilions will also be returning, and new additions will include the Qatar and Oman pavilions. To make Global Village even more exciting, A brand new experience, The Road of Asia Experience will be introduced this season. This experience will be in a form of a street market featuring 43 kiosks from new 13 Asian countries which are not represented through the 27 pavilions. Interested to know which it will be? Head to Global Village and explore the attractions with your friends and family.
Two new ticket options will be introduced for flexibility, Any Day Ticket, and Value ticket. Value ticket is valid from Sunday to Thursday excluding holidays. Any Day ticket can be used to enter Global Village any day you want including public holidays. The former will cost AED20 per person while the latter is AED25 per person.
Coke Studio Live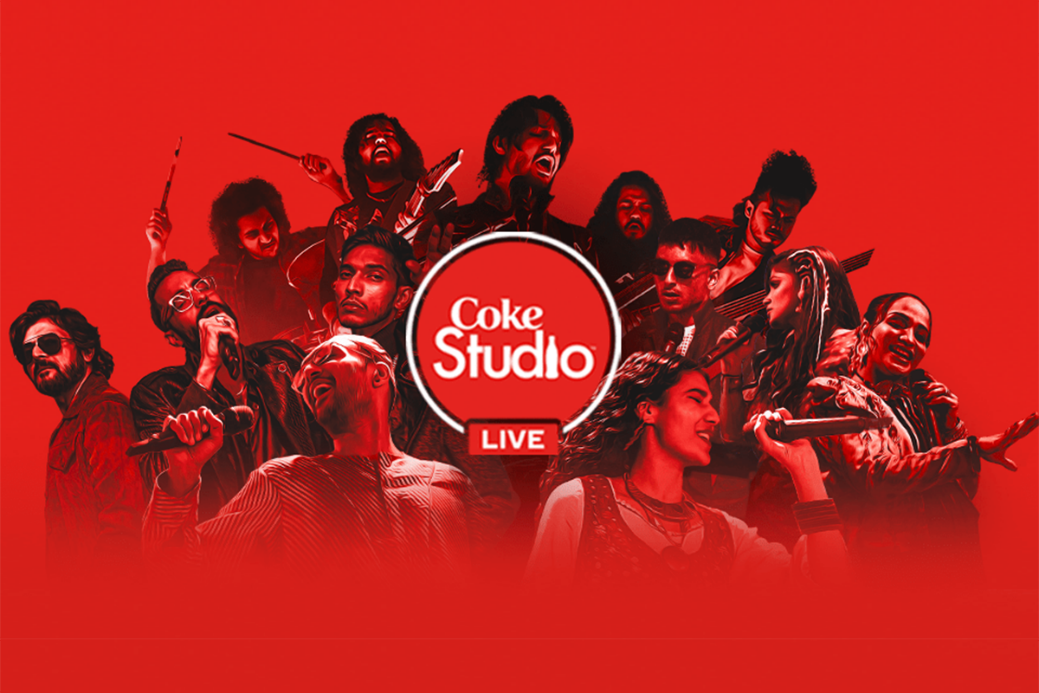 Music lovers will rejoice as the first-ever Coke Studio Live performance arrives in Dubai this October. The global music platform will perform in the iconic Coca-Cola Arena and will feature performances from up-and-coming artists such as Ali Sethi, Shae Gill, Faisal Kapadia, and more.
Coke Studio Live is a much-loved platform that showcases the musical prowess of promising talents and puts them on a live performance on the biggest stage. The concert will also see indie band Karakoram, the dynamic duo Justin Bibis and Young Stunners perform their top tracks. Make sure to mark your calendars so you won't miss out!
Dubai Fitness Challenge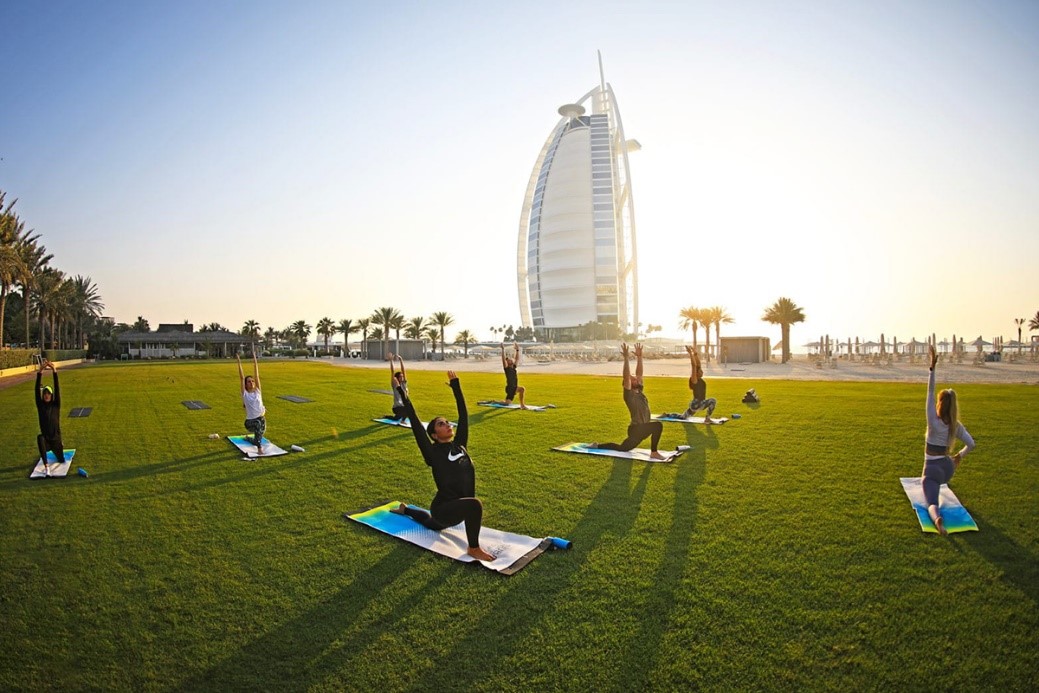 Put your trainers on, it's time to sweat! Launched in 2017 by none other than the Dubai crown prince, H.H. Sheikh Hamdan bin Mohammed bin Rashid Al Maktoum, the Dubai Fitness Challenge or Dubai30x30 is an annual fitness festival that invites everyone to complete 30 minutes of activity every day, for 30 days. Whether it's yoga, cycling, HIIT, or dance, any activity is fine if it will make you sweat. The goal of this yearly call is to encourage everyone to work towards a healthier lifestyle.
This year's Dubai Fitness Challenge will start on October 29 to November 27, 2022. With a month-long calendar of free workouts, exciting fitness events, and wellness-centric entertainment, there's plenty of inspiration to keep any excuses out.
AI Everything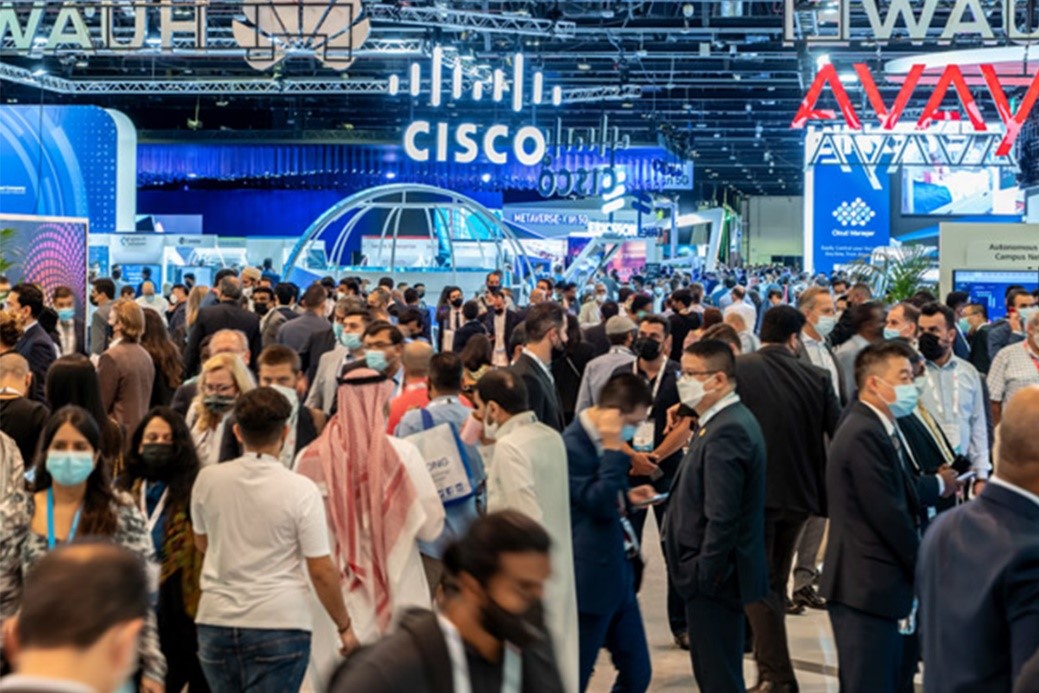 AI Everything is a revolutionary event led by the UAE government to showcase the feats and advancements in artificial intelligence. This 5-day event from Oct. 10 – 14 will be held in Dubai World Trade Centre and will see the trailblazers and experts of the AI industry from around the world share their latest ground-breaking developments.
This event will be joined by the greatest minds in the Artificial Intelligence industry from data scientists, C-suite decision-makers, policymakers, and academics to technologists. It will explore everything AI related from macro to micro level. If you're into AI, this is a unique and unmissable event that will let you peek into the future of the industry.
Future Blockchain Summit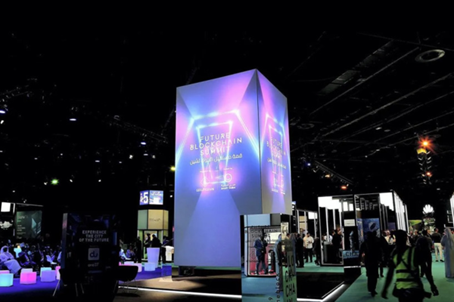 Future Blockchain Summit is the MENA region's first and largest blockchain conference and exhibition. Now in its 5th year, it will serve as a melting pot for the latest innovations in blockchain technology. This inspirational symposium will witness keynote speeches from the leading expert in the industry from all around the world.
This city-hosted event is a gateway to leverage network connections within the blockchain industry and an opportunity to learn with transformational workshops. The summit will cover everything blockchain related with several themes including the Future of Digital Assents and Into the Metaverse.
The future Blockchain summit will be held at Dubai World Trade Centre from October 10 – 13.
Dubai Home Festival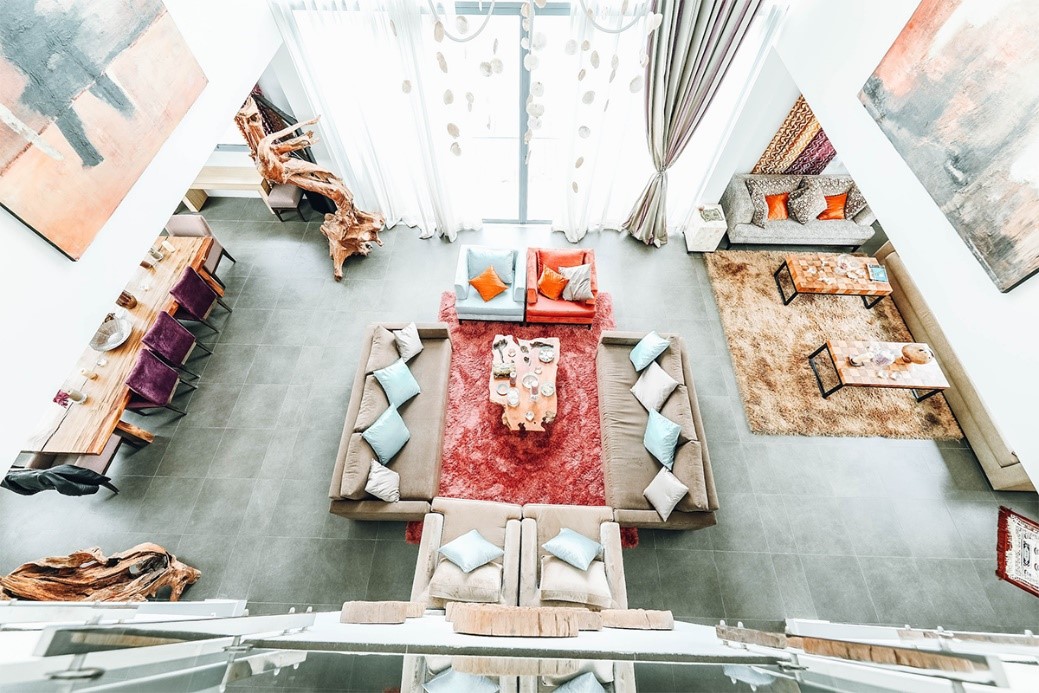 The 4th edition of the Dubai Home festival is coming this October! DHF is the largest celebration for home furnishing and appliances in Dubai. This citywide event will offer unbeatable promotions and exciting events for visitors and shoppers.
From new and unique in-store experiences to thrilling events and offers from Dubai's top home furnishing brands both local and international, Stores and boutiques across will offer the best pieces with exclusive offers. This is the perfect event to upgrade or refresh your home. DHF will run from Sep. 30 to Oct 13, 2022.
Dubai Women's Triathlon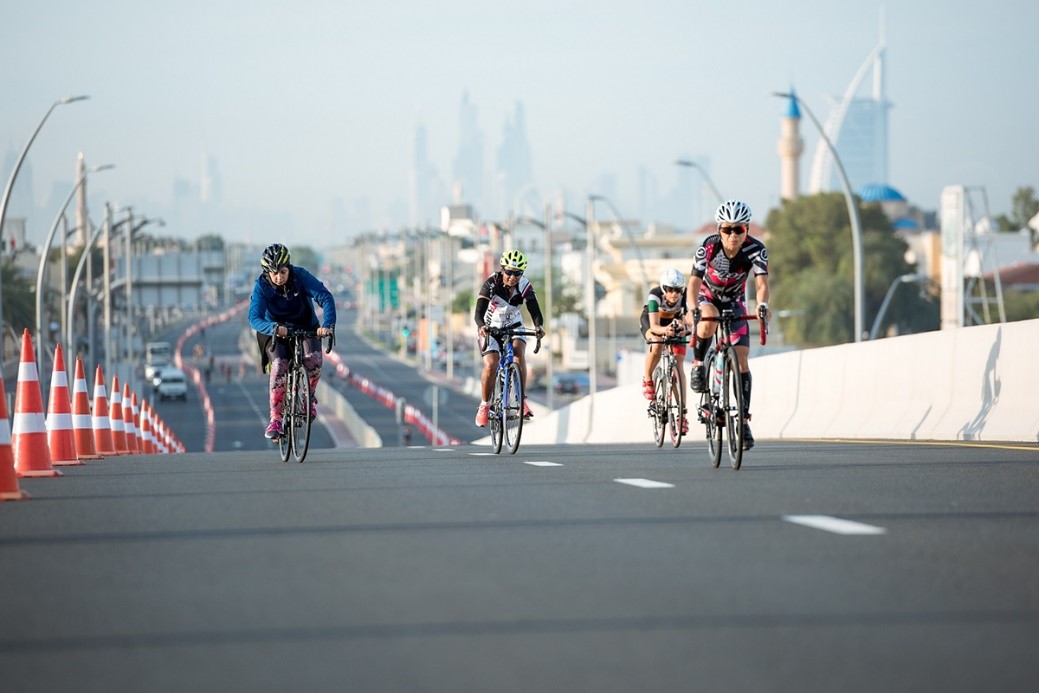 Who run the world? Girls! The Dubai Women's triathlon will see a heated race between the ladies in Dubai. Swim across the pristine gulf, cycle along the iconic Jumeirah Beach Road and run beside the historic Dubai Canal, this race will take you to the most iconic spots of Dubai.
The Dubai Women's Triathlon is organized by the Women's Sports Committee of Dubai Sports Council in cooperation with the hosts Dubai Ladies Club, and the event is open to ladies of all nationalities aged 15 and above. Participants can choose from three categories: Super Sprint (400m swim, 10km cycling, and 2.5km run), Sprint (750m swim, 20km cycle, 5km run), and the Olympic Standard course (1.5km swim, 40km cycle, 10km run). This is a unique opportunity to experience the thrills of competition and challenge the limits of their physical endurance in complete privacy. The organizers have assured participants of complete privacy and freedom to compete in an atmosphere that confirms the customs and traditions in the UAE.
Registration is open until Sep. 28, 2022, and the competition will start on October 2 at the Dubai Ladies Club.
Dubai International Maritime Races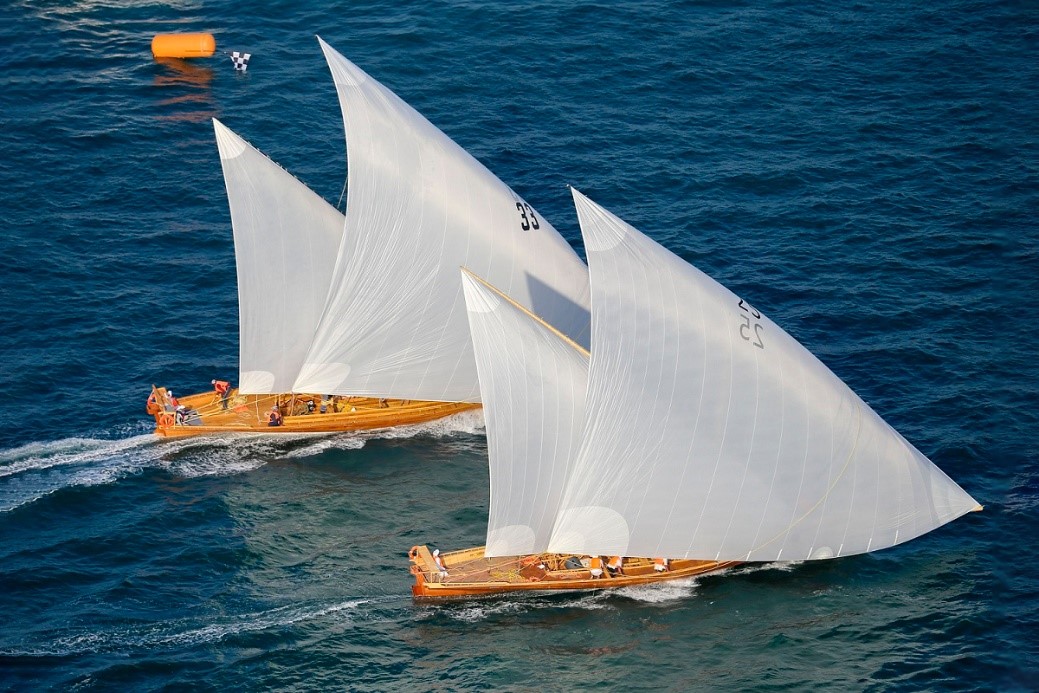 Once a small fishing village, Dubai has always been a maritime city, and boats have always been part of the culture. Boat racing has been a longstanding tradition in the UAE, even before it was formally recognized as a local sport in 1974. Carrying on with this custom is the Dubai Maritime City's annual Dubai Boat races.
The boat races will see local and international racing enthusiasts compete against each other in Dubai's pristine waters aboard vessels of varying sizes and features such as the traditional rowboat and dhow boats This event will be months long and will start on October 1 with the first heat of the Dubai Modern Rowing Race. See DIMC's official website for more information on the racing events.
Jason Derulo Live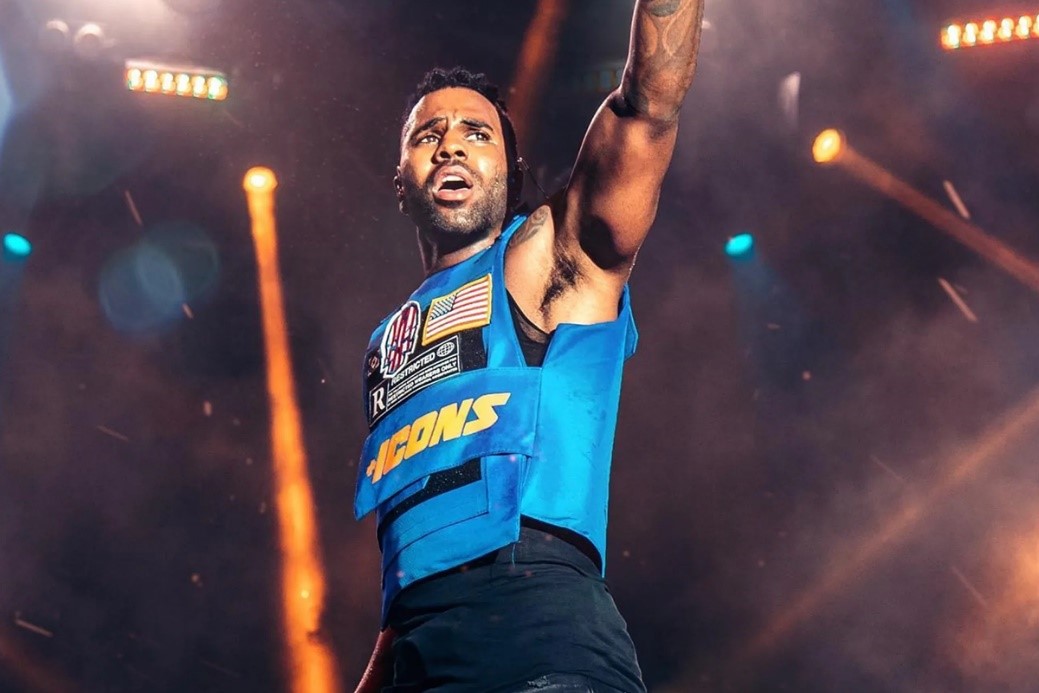 Mm whatcha say? Get ready for a wild night with the five-time platinum artist Jason Derulo as he hit the Coca-Cola Arena stage this October 28. Jason Derulo is on a wild ride as he performs his best hits including Whatcha Say, Acapulco and the TikTok hit, Savage Love.
If you missed his free concert at Expo 2020 earlier this year, then this is the best chance to see him perform his catchy music and smooth dance moves live. Ticket sales already started last September so you might want to check the Coca-Cola Arena website for availability.