Celebrate the Eid Al Adha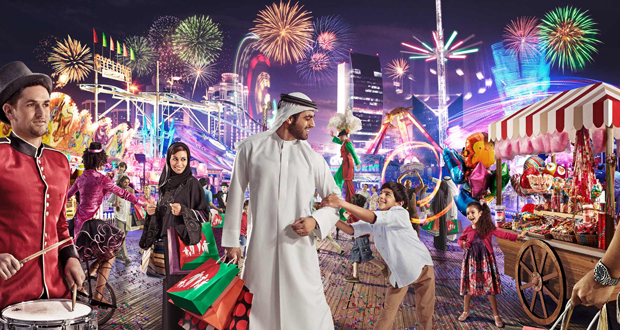 The Festival of Eid Al Adha or Feast of Sacrifice is one of the most important holidays in the Islamic Calendar. It starts after the Day of Arafah which is one of the holiest days for Muslims. This festival serves as a remembrance to commit to Allah's will just like what Prophet Ibrahim did when he willingly submits his son as a sacrifice. A warm atmosphere of giving and joy is prevalent across Dubai, making it a special time for families to gather and celebrate.
To mark the end of Eid Al Adha, restaurants, hotels, and malls serve fabulous holiday offers and deals to residents and visitors. Tons of shopping and dining discounts, as well as staycation offers spring up before the holiday. Check the list below for some of the best Eid Al Adha deals in Dubai.
Address Beach Resort
30% off room rates starting from July 1 for stays
from Jul 1 – Sep 30
Radisson Dubai DAMAC Hills
10% off on rooms for non-members
15% off on stays for members with 25% off on food and beverage
Between June 1 – July 15
W Dubai – The Palm Jumeirah
Rooms starting from Dhs1,000++ includes breakfast for two
25% off on all food and beverage venues
2% discount on spa
The Restaurant at Address Sky View
AED 275 buffet with soft drinks
AED 375 buffet with house drinks
9 July
CEZ Restaurant at Address Dubai Mall
Lunch offer at AED 169 per person
July 9 – 12, 12:30PM – 4PM
La Maison Restaurant at Palm Jumeirah
Brunch offer at AED 325 per person
July 11 – July 12, 1PM – 4PM
Check your favourite brands to know if they have a special promotion during this holiday. But before anything else, always remember the true essence of this celebration.
Expo City Dubai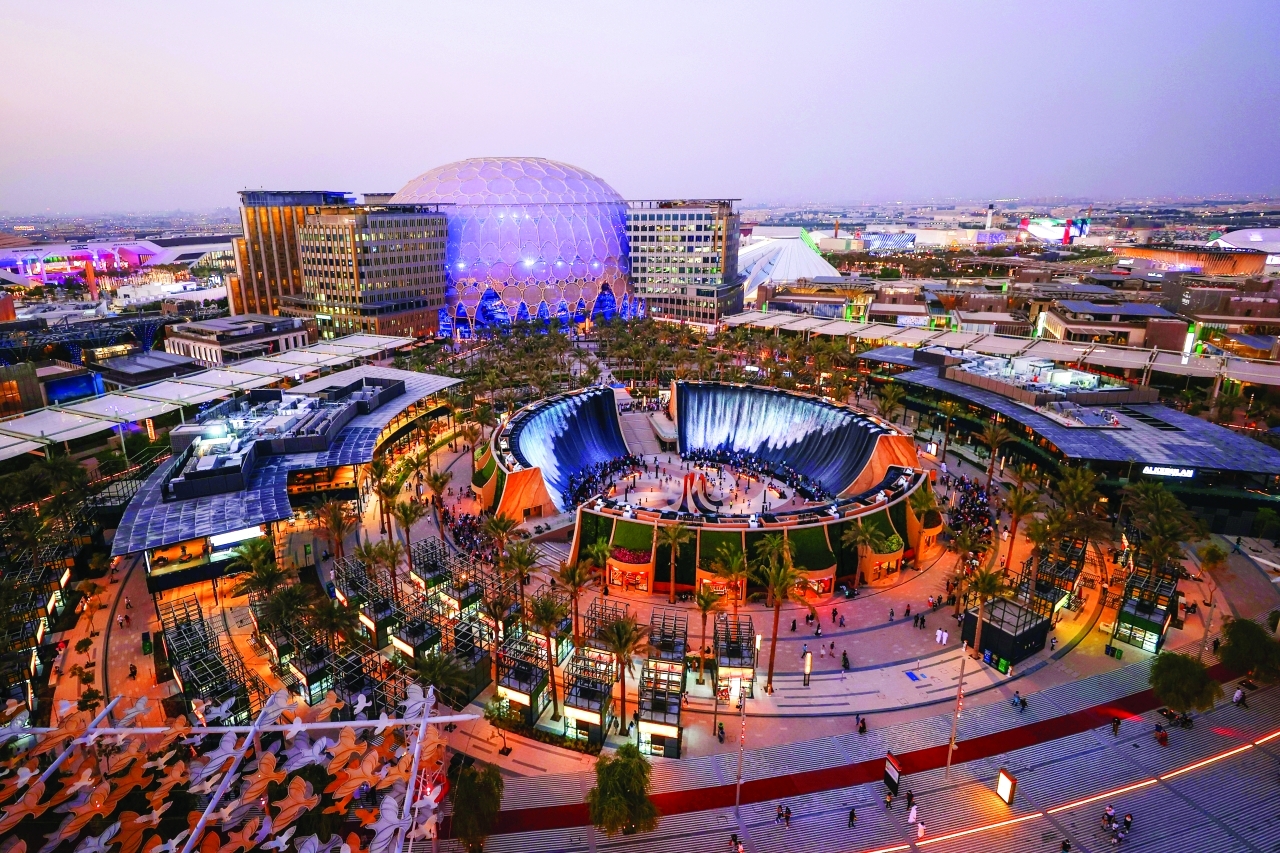 After Expo 2022 closed its doors to the world on March 31, it was previously hinted that it will be named District 2020 with the plans of making it a sustainable, future-ready community with residential districts, workspaces for businesses, and commercial hubs. However, a few changes have been made, instead of District 2020 it will now be called Expo City Dubai.
With the same plan as District 2020, it will be home to a green, tech-enabled city of the future driven by sustainability, innovation, education, and entertainment. The city will feature 80% of the existing Expo 2020 Site with several of the pavilions staying such as The UAE and Kingdom of Saudi Arabia Pavilion as well as the Vision and Sustainability Pavilion. Previous attractions will also remain including the Garden in the Sky Observation tower and Surreal Water Feature. There will be new attractions for the visitors starting with the Stories of Nations.
Expo City Dubai will have a 10 km bike track, a 5 km running track, and multiple wide outdoor spaces. Restaurants, entertainment, and retail venues will also be part of the new community. Residential and business hubs will also open with the site becoming the largest space in the world to be fully covered by a 5G-enabled network.
With sustainability as one of its goals, the city streets will be fully pedestrianized, free of single-use plastics, and will use a world-class smart system that monitors s energy consumption and efficiency of power, light, water, and climate conditioning systems. Getting excited? Expo City Dubai will open its first phase in October 2022 and will feature all the mentioned above.
Dubai Summer Surprises - July 1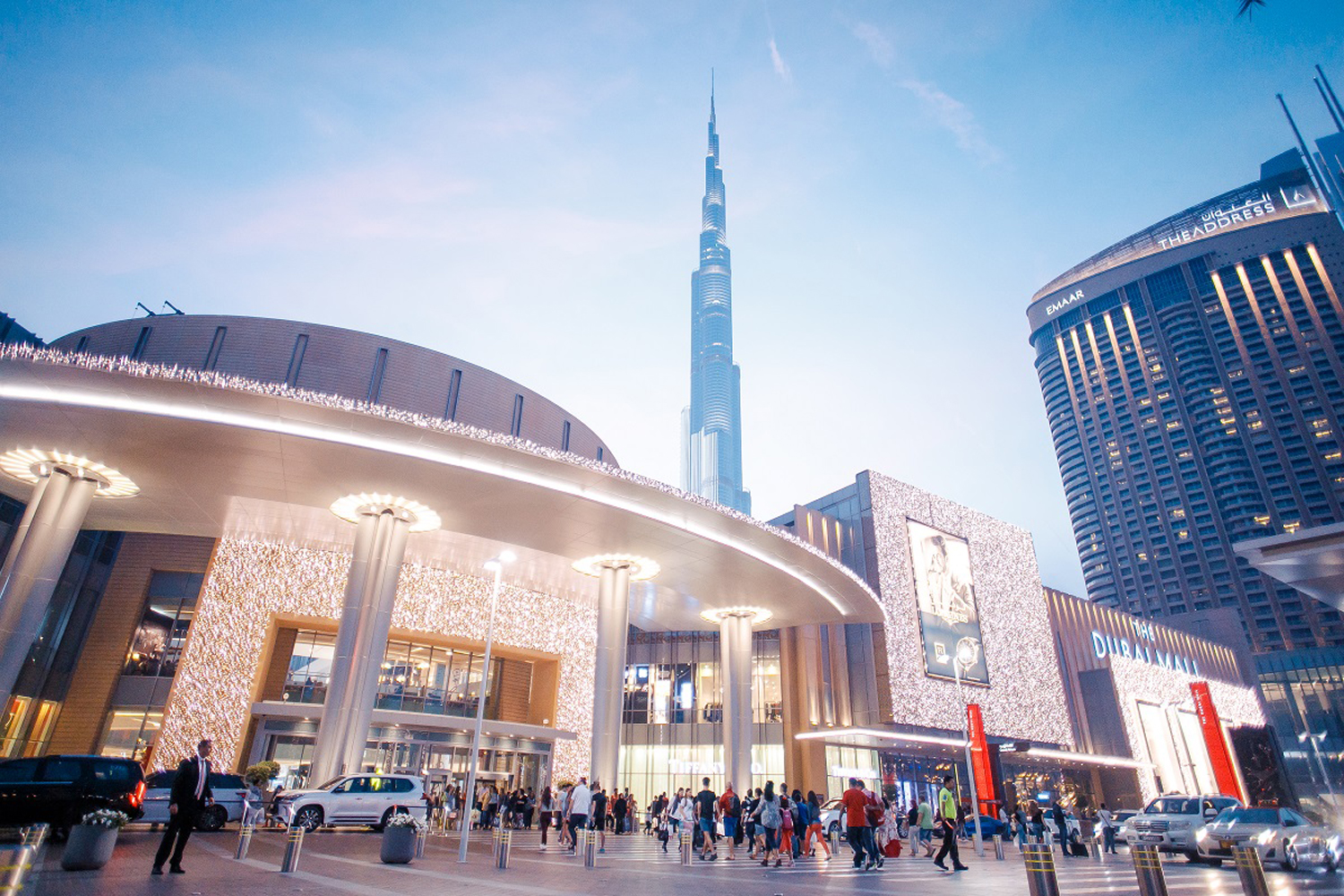 Summer in Dubai may be humid and heated but deals and surprises are scorching hot during the return of Dubai Summer Surprises. It is a yearly celebration that is set to run from July to September. This year will be its 25th edition and will offer blazing deals as well as loads of entertainment and festivities around the city. Watch the city come to life as Dubai's beloved malls and favorite leisure spots get full of both residents and visitors flock to avail the best offers.
Love a good deal? Then get ready for the Dubai Summer Surprises as it starts on July 1.
Visit Mohammed Bin Rashid Library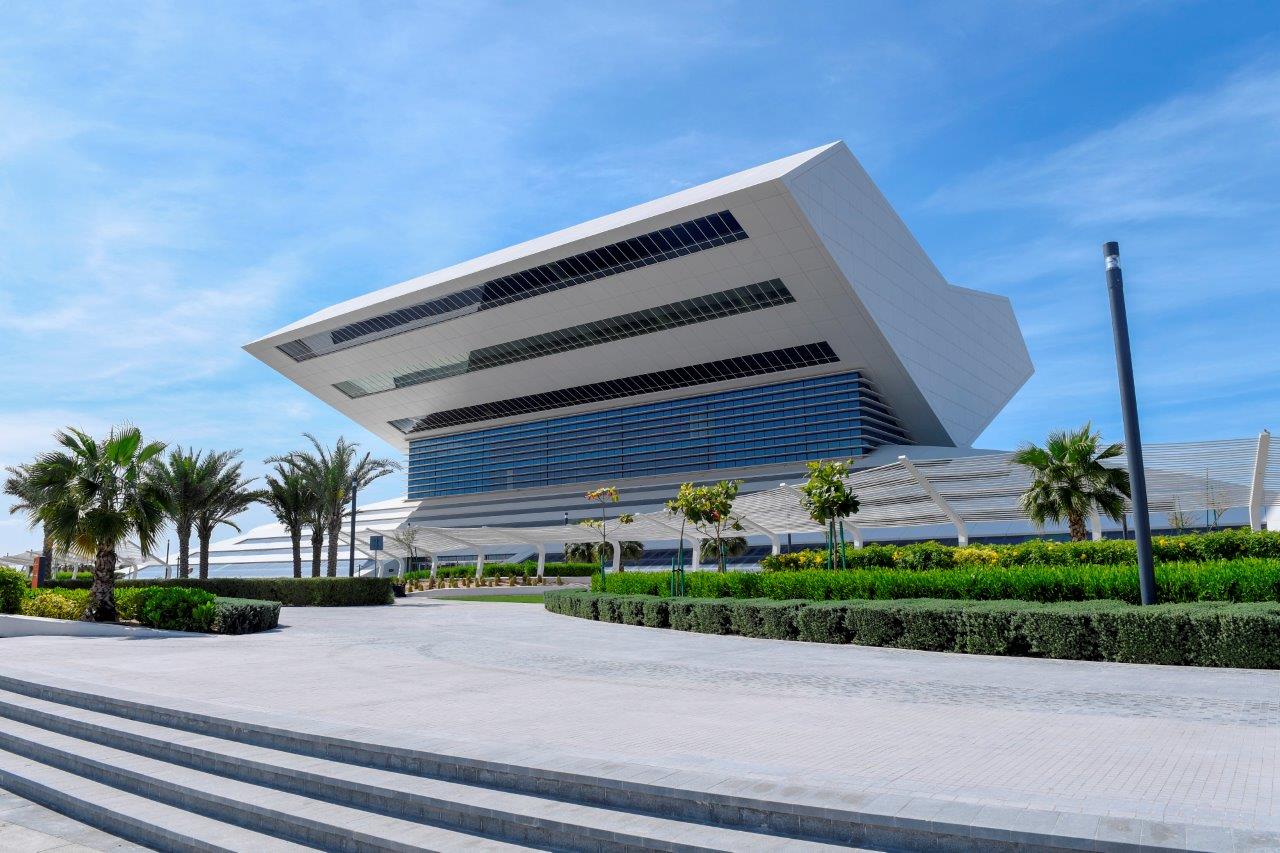 The new Mohammed Bin Rashid Library has opened its doors this June. The beautiful architecture of the building is inspired by the shape of the "Rehl" which is a traditional wooden book rest that is mostly used to hold the Qur'an. It will be home to nine libraries divided into three floors with over 1.1 million printed and digital books in Arabic and international languages, and over six million dissertations. It will also house an amphitheater, The Languages Garden, and a café that will be spread over two floors.
The library is free to visit and will be open from Monday – Saturday from 9am – 9pm. There is a plan for membership so that UAE residents can borrow books, but it will be announced a a later date Visitors can download the library app to reserve time slots online.
IMG World - Pay As You Ride Summer Offer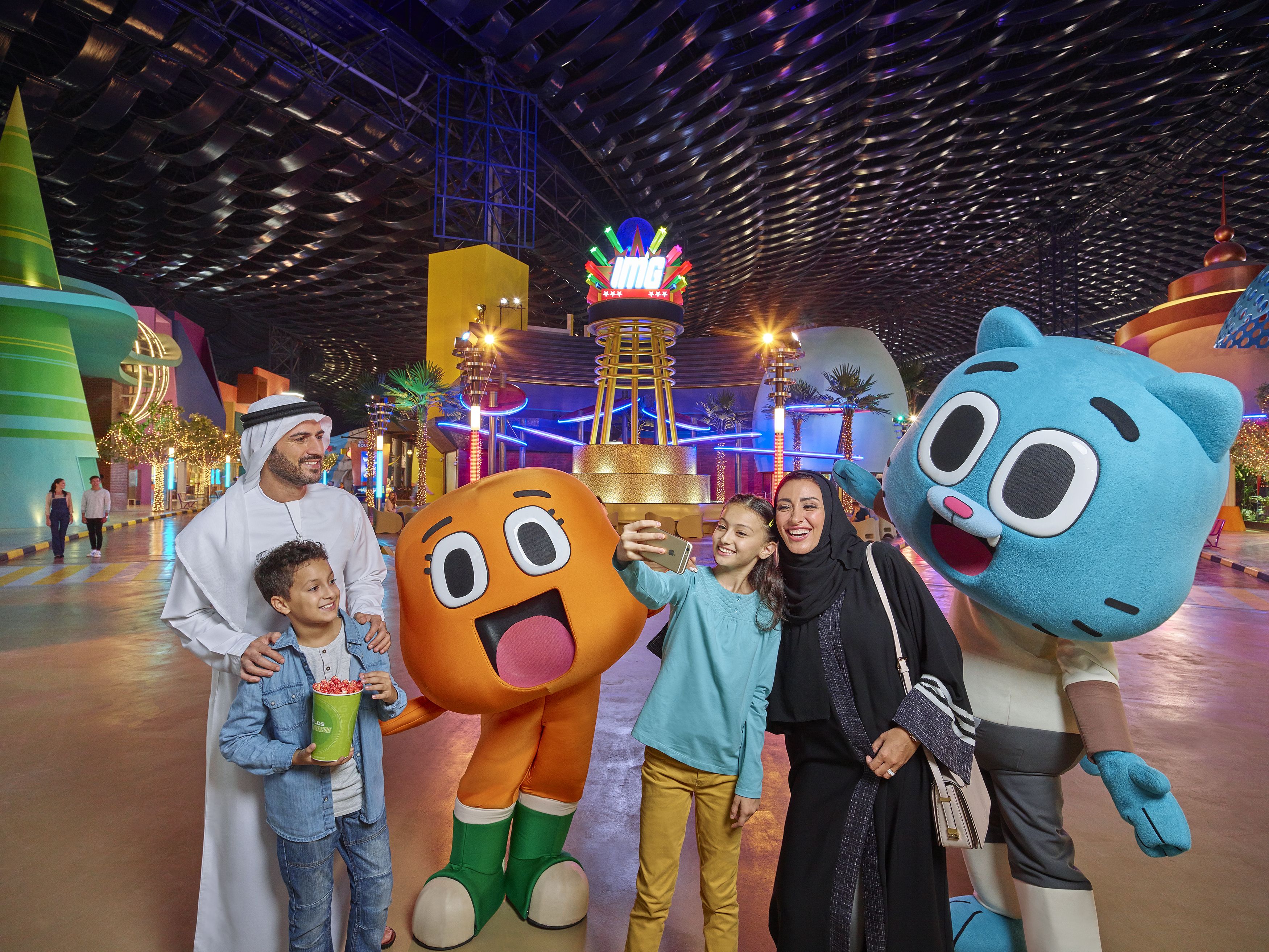 Dubai's favorite indoor theme park has a special offer available this summer. Instead of paying the usual entry fee, you just need to pay AED 25 to enter. After that, you can choose the ride you want to brave and pay for that specific one for only AED 25 per attraction. It is a great option especially if you're someone who wants to venture only the most thrilling ride or the opposite if you have little ones with you who are easily frightened. There is no end date for this limited-time offer but it's better if you visit before it's gone.
The best thing with IMG is that it's indoor so you won't feel the heat of the summer.
Dubai Sports World at DWTC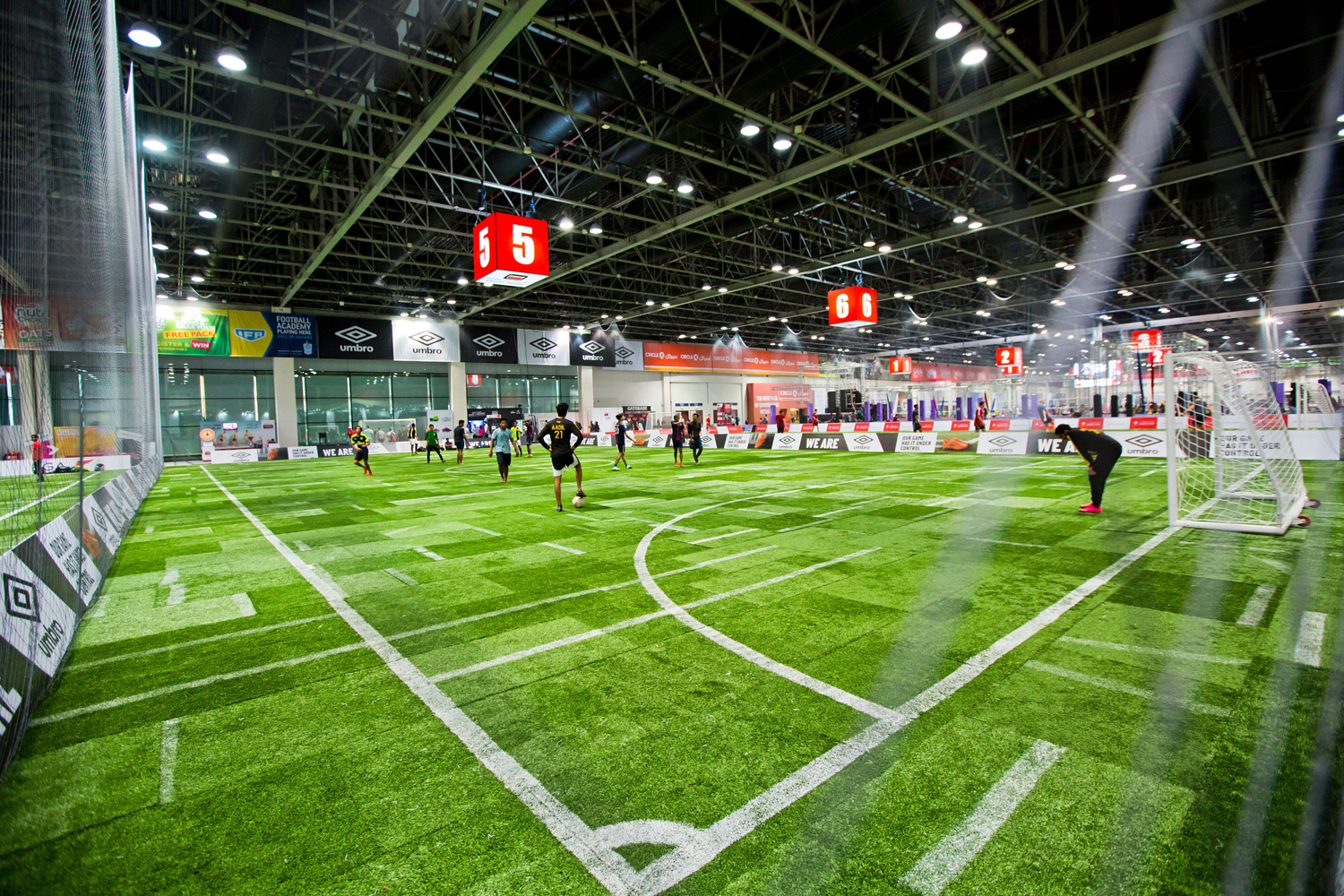 The Dubai Sports World is back for its 12th edition which started last April. From football to cricket, you'll find it all at the region's largest indoor sports event happening at Dubai World Trade Centre. Whether you're a casual who wants to enjoy time with friends or a pro who wants to test your skill, come connect with your favourite sports just the way you like. With an increased capacity of over 20,000sqm, Dubai Sports World brings you an array of sport activities available for all ages.
Strict Safety measures have also been implemented to protect the well-being of players so you can go all out.
Topgolf Buy 1 Take 1 Summer Offer All Summer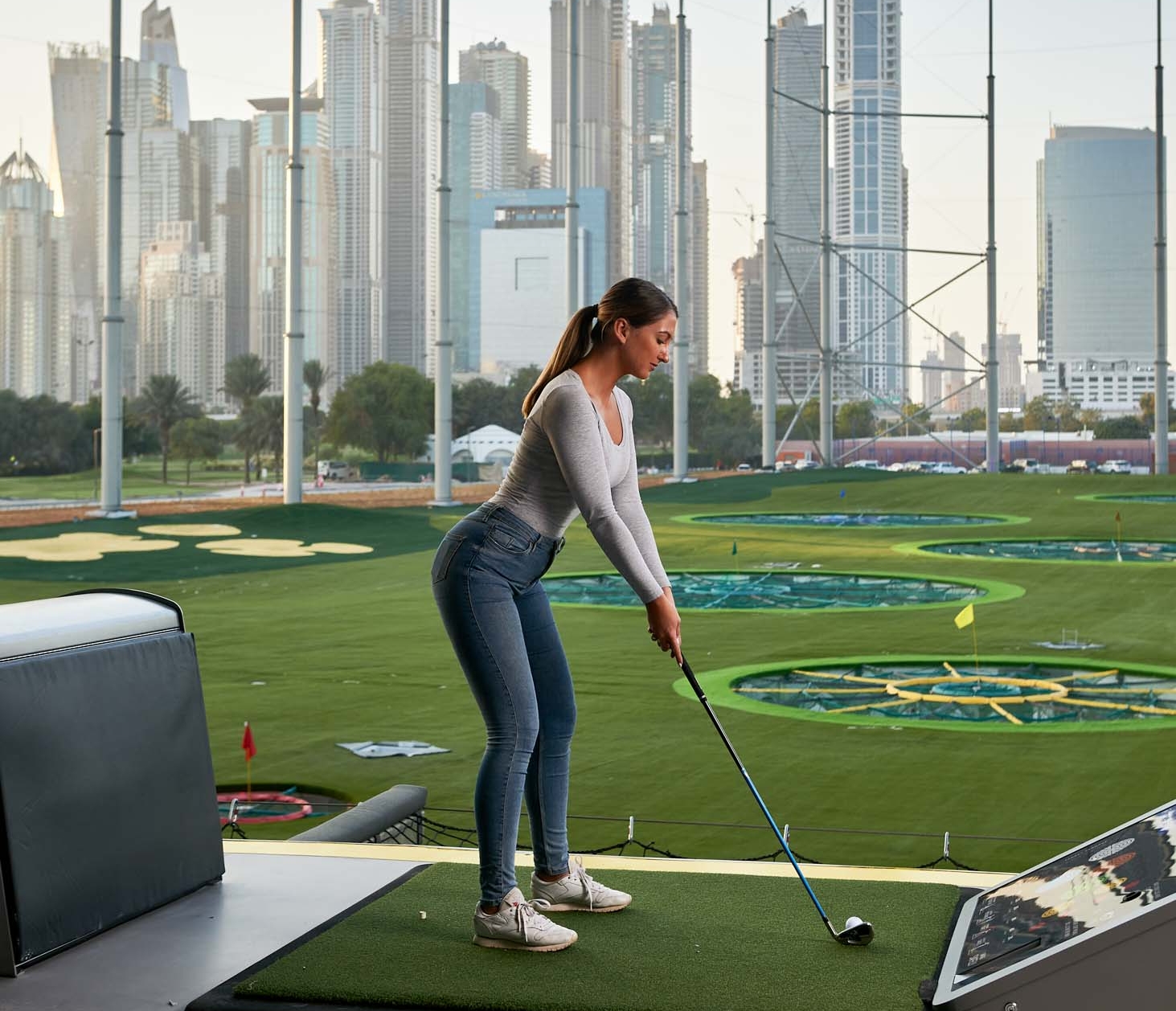 Too hot to hit the tee? No worries, you can practice your swing while staying cool this summer in Top Golf Dubai! With over 96 hitting bays with shades, in-house restaurants and bars, and a brand new A/C system, you'll be able to continue teeing off all throughout summer. Avail of the "buy one get one free" deal they have on every hour of game play.
This promotion is available to all Topgolf Dubai visitors from Monday – Thursday and will start at opening until 4pm every day.
The London Project in Bluewaters Ice Bar July 2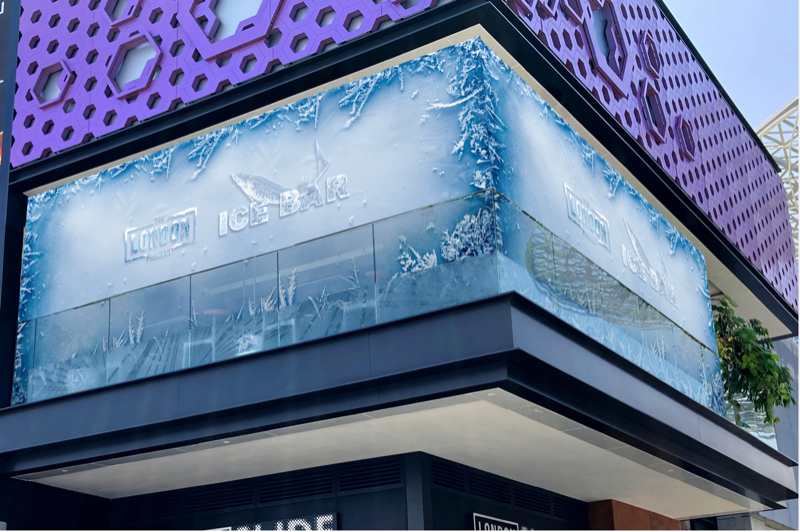 The London Project is bringing the icy cold temperatures of London in Dubai this summer. With the start of its Summer Chills season, the venue will open the door of its Ice Bar offering its visitors one of the coolest ways to chill. Located on the foot of Ain Dubai at Bluewaters Island, take a sip of their unique new cocktails from a frozen glass while enjoying inside a simulation on an Ice Castle ala Frozen.
Inside you will find a throne, penguins, and benches all made of ice. If you're not too keen on the cold, coats will be available to use which will keep you warm and cozy. Aside from the icy venue, The London Projects also aims in increasing awareness on polar bears, supporting International Polar Bear Organization. Guests are randomly given a token symbolizing the eco-adoption certificate of cubs.
You won't just be chilling in the Ice Bar; you also get to help a just cause.
Baby Shark Adventure with Friends - July 7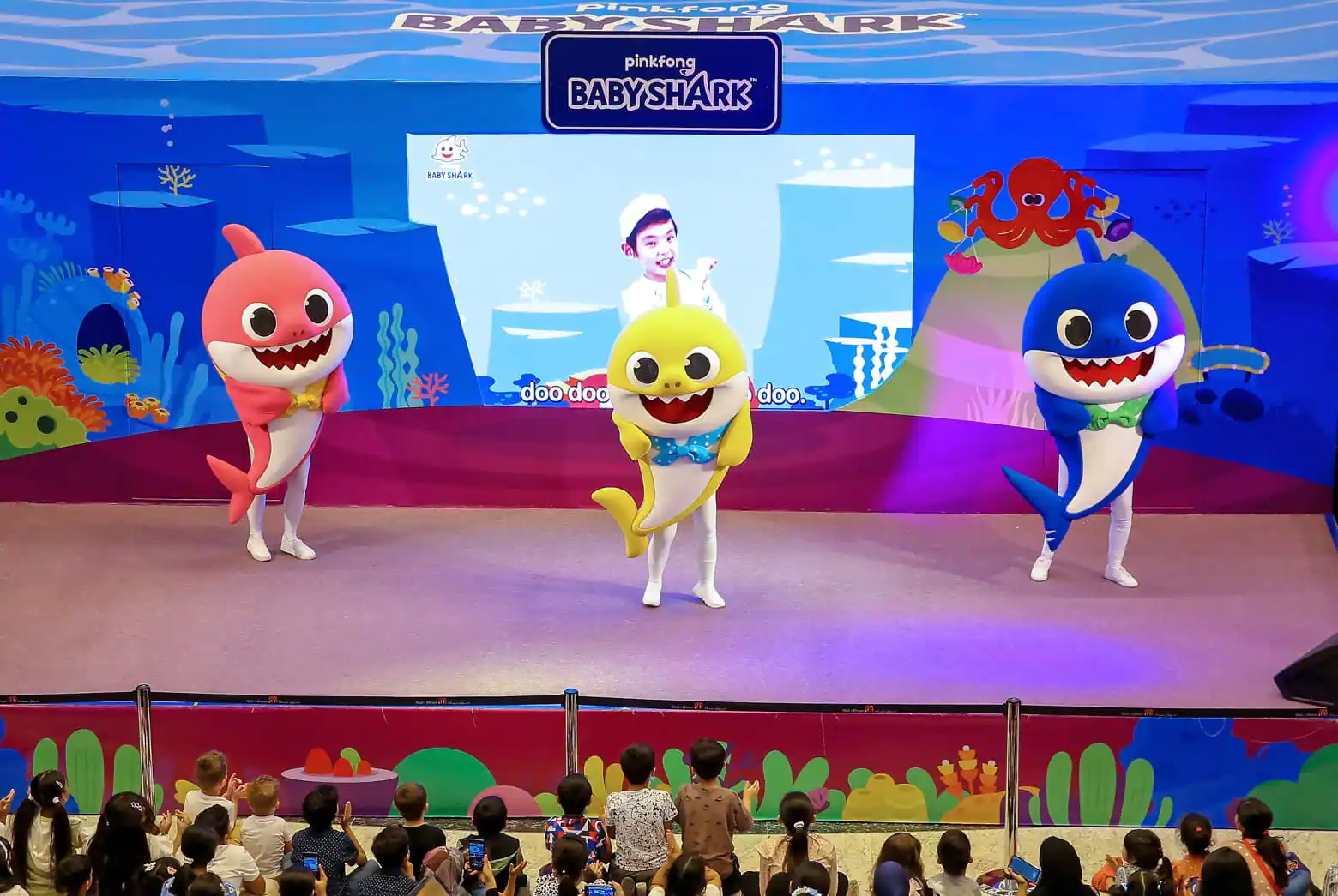 Every kid's favorite shark will be in Dubai for an interactive show at The Theatre, Mall of the Emirates from July 7 - 17. See Baby Shark and his aquatic friends take the centre stage performing fun and catchy musical acts. Aside from dancing and singing the famous Baby Shark Song, attendees can also expect an array of exciting activities and games.
Such as an art and craft session and meet and greet with the whole gang.
Louis Tomlinson World Concert – July 7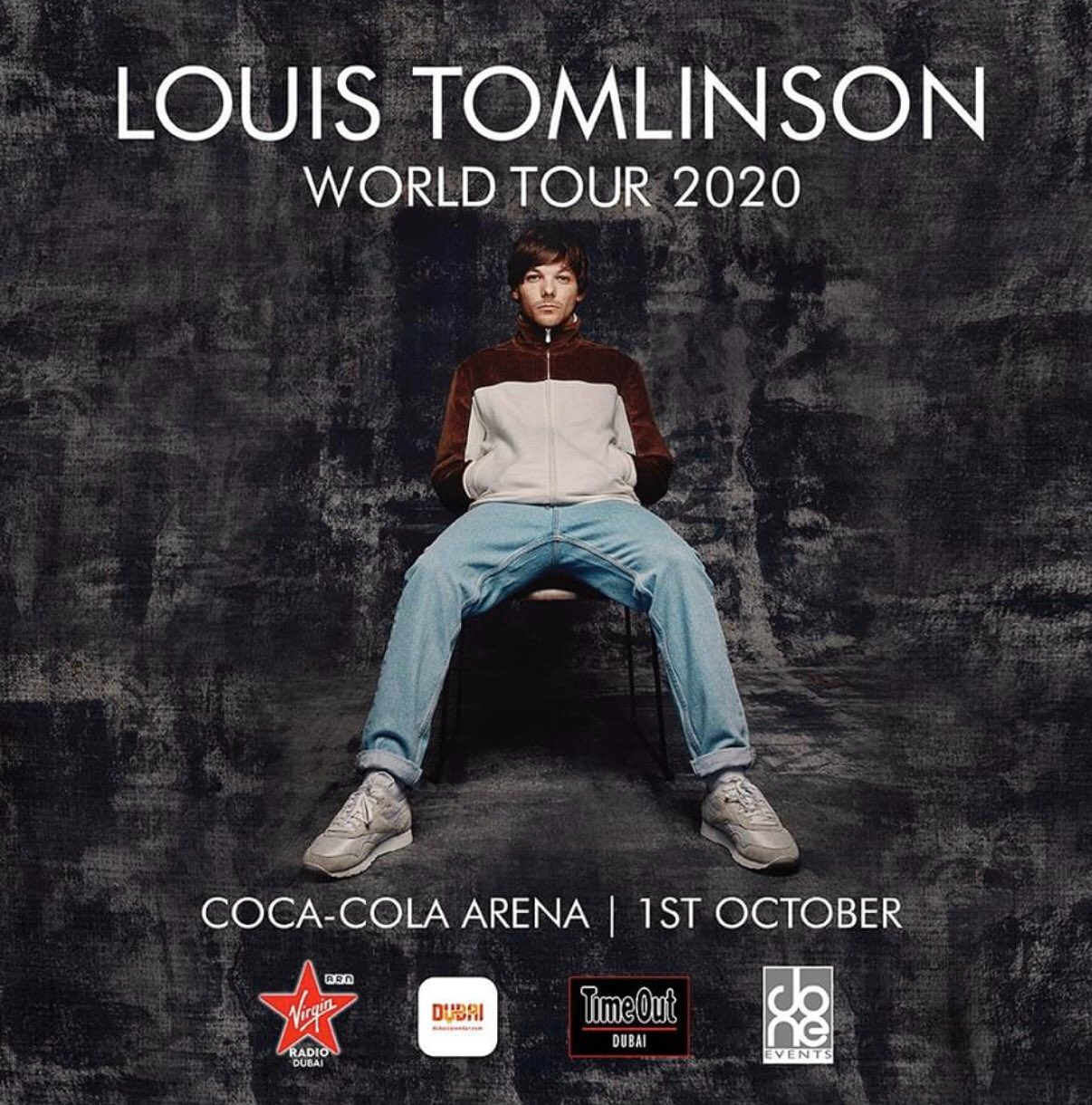 UK Singer and songwriter Louis Tomlinson is set to take the stage at Coca-Cola Arena, Dubai on July 7 for his Walls World Tour. The former One-Direction member will perform the hits from his latest album Walls including the fan-favorite, Just Hold On. The single reached number two on UK singles chart and has become gold in the UK and USA.
This World Tour will be his first time performing as a solo artist and is expected to be a night to remember especially for Directioners.
DogventureHQ - July 7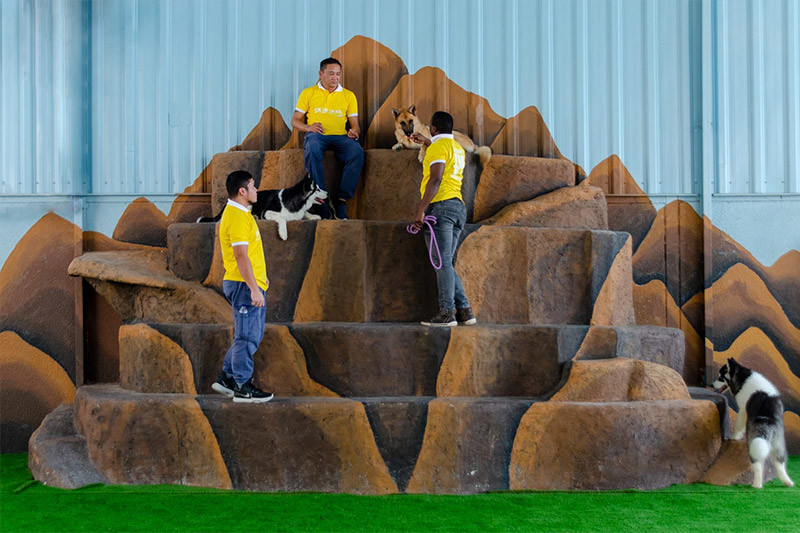 Furlovers and Pawparents rejoice! Dogventure HQ will be openings its doors this July! It will be the UAE's first unique pet facility offering all-in-one services for your beloved pets. Daycare, clinic, grooming, pet hotel, gym, and training, this facility/Dog park has it all. It will also feature a park with a beach-like pool where your pets can splash and swim.
The goal of Dogventure is to change the lifestyle of the pets and owners into a more fun-filled with more adventures and interactions. Soft opening will take place this Saturday, June 25 and the grand launch will be on July 7.
Dogventure HQ is located on Al Quoz near Mall of the Emirates.