Expo 2020 Dubai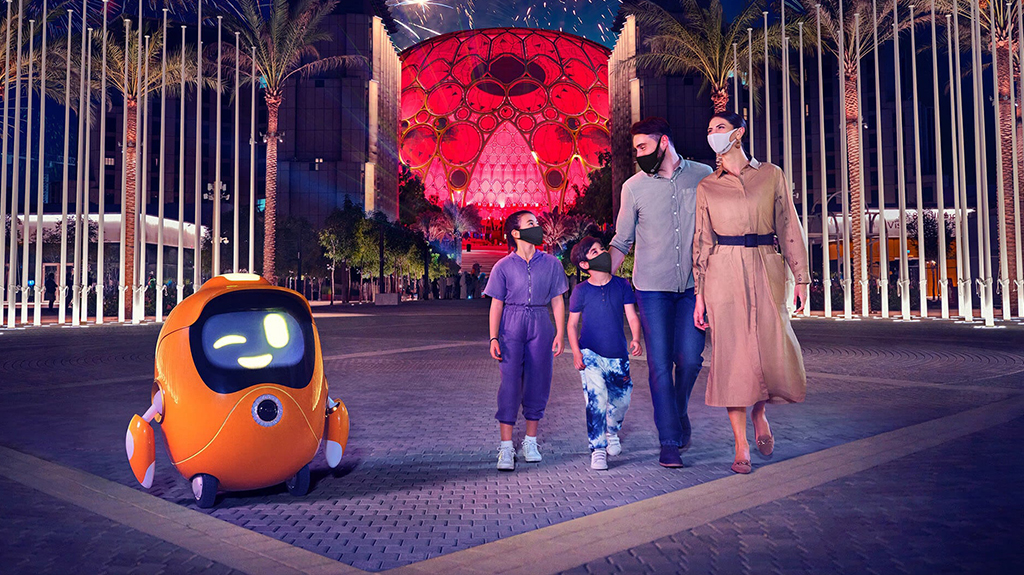 From 1 October 2021 to 31 March 2022, Expo 2020 Dubai will welcome visitors from every corner of the globe, as it brings together the planet in one place to reimagine tomorrow.

Expo 2020 will be the biggest cultural gathering in the world, presenting a visually striking and emotionally inspiring 182 days, as more than 200 participants and millions of visitors create the largest and most diverse World Expo ever. For six months, Expo 2020 will be a must-visit family destination, with thousands of events, amazing exploratory experiences, and free entry for children up to age of 18. Check out the full calendar of events on expo2020.com/en/calendar

Opening hours
Sat-Wed: 10am - midnight
Thu-Fri: 10am - 2am
Late Nights @ Expo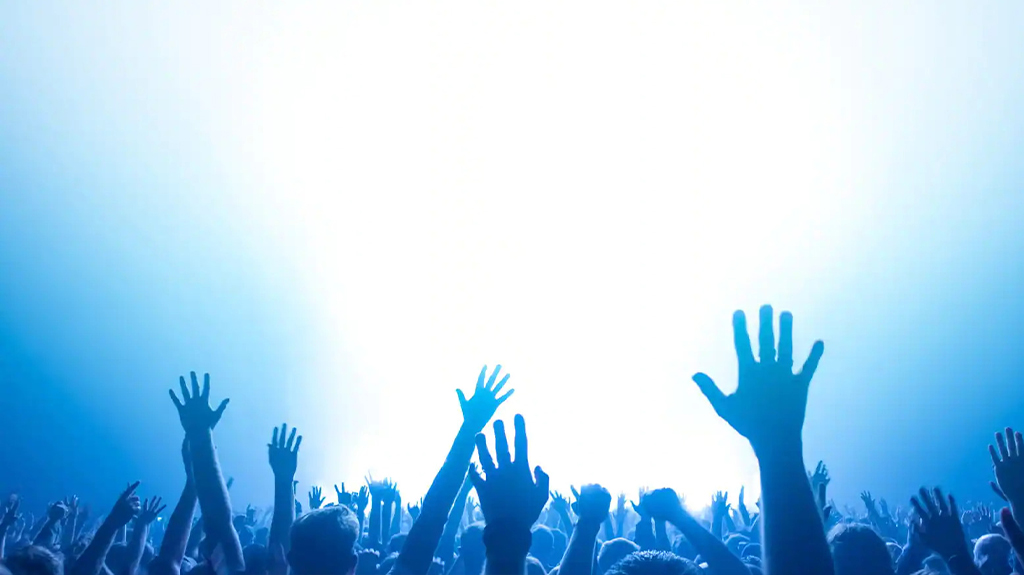 Experience Late Nights @ Expo — a global music extravaganza unlike any other. This collaborative series will see performers from all over the world come together to create magical mashups.

With the idea to unify different artistic styles across generations and countries, the showcase will include a plethora of songs, dance, visuals and spoken word sets from old school sounds to new trends. Head to Expo 2020 to witness stellar acts by Palestinian rock band Albaitil Ashwai, Cuban artist Dina Stars and talented trio NOON plus many more notable names. Don't miss this musical fiesta, that'll enthral the entire family, on every weekend until March 2022.

https://www.expo2020dubai.com/en/calendar/events/25-aug-2021/late-nights--expo
2021 Bluewaters Street Festival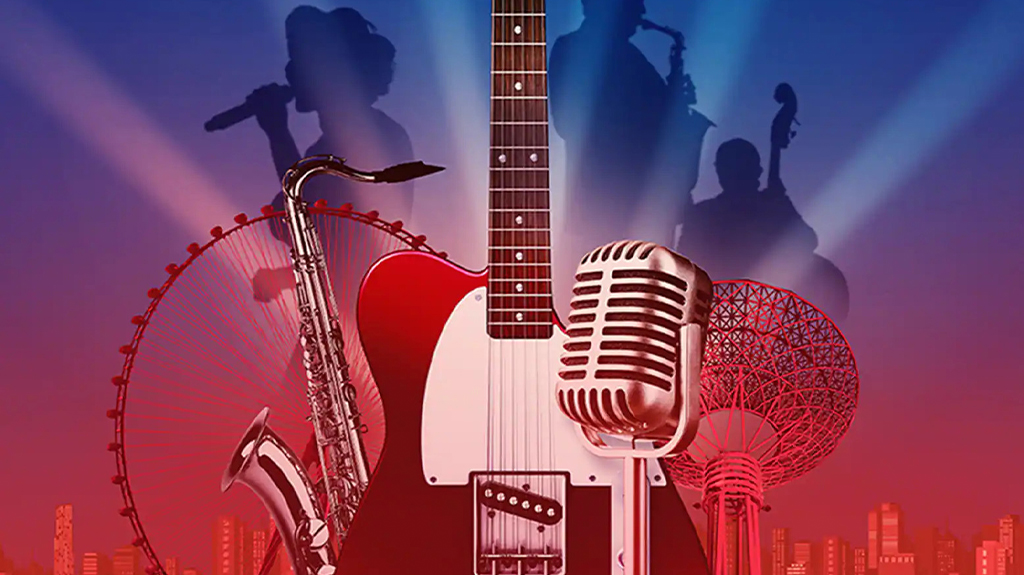 Located across the water from Dubai Marina, Bluewaters Island is celebrating the changing season with the 2021 Bluewaters Street Festival.

From 14 October to 20 November, make Bluewaters Island a must-visit destination with eagerly awaited openings of Ain Dubai and Madame Tussauds Dubai just some of the entertainment on offer. Enjoy the warm weather and check out a line-up of musicians from Leone Murphy to Chad Sycamore. Dancers grace the stage including a Halloween themed Thriller show as well as Mirror dancers and break dancing just some of the fun on offer throughout the festival.

Don't miss special Diwali celebrations from 4-6 November with performers on stage from 4pm for live music and dance and a stunning fireworks display on 4 November, starting at 8.30pm.

https://bluewatersdubai.ae/en/whats-on/bluewaters-street-festival
Diwali Fireworks in Dubai


Witness Dubai's love for fireworks light up the sky to mark this year's Diwali celebrations. Whether you're spending evenings by the seaside at Kite Beach Jumeirah or exploring the city's hottest street festival at Bluewaters Island, you can look forward to brilliant fireworks displays at select locations throughout Dubai.

Plan a trip to the Dubai Fitness Challenge Opening Fireworks at Jumeirah Beach, behind Sunset Mall on 29 October at 8:30pm.

On 4 November, take in the spectacular views overlooking Dubai Marina at Bluewaters Street Festival and catch the fireworks display at 8:30pm. Or shoppers at Dubai Festival City Mall can book a table along Dubai Festival Bay and enjoy the festivities with the fireworks display starting at 9:30pm.

A culture carnival and global shopping adventure all wrapped into one, Global Village is a seasonal staple where you'll find plenty of entertainment under an open-air roof. While stage shows, parades and traditional performances will delight at every corner and pavilion, don't forget the firework shows on 26, 28 and 29 October and 4, 5, 11 and 12 November. All shows start at 9pm.

https://www.bluewatersdubai.ae/
ICC Men's T20 World Cup 2021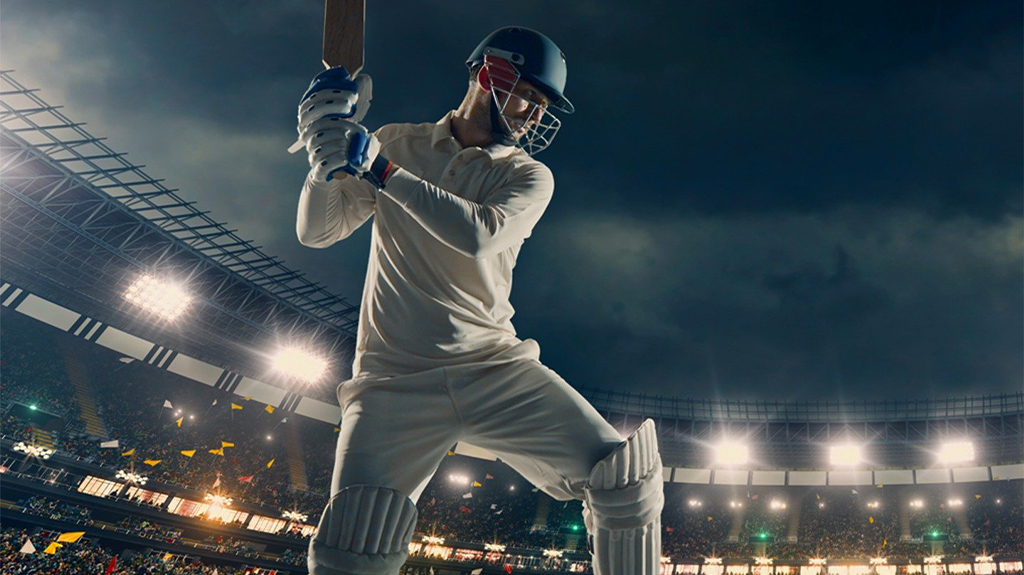 This year's edition of the ICC Men's T20 World Cup, the first to take place since 2016, is set to come to the UAE in October. Fans can expect plenty of sporting action as teams put their best foot forward to reach the nail-biting final, which will be held at the Dubai International Stadium on 14 November.
https://www.t20worldcup.com/

Dubai Ride presented by DP World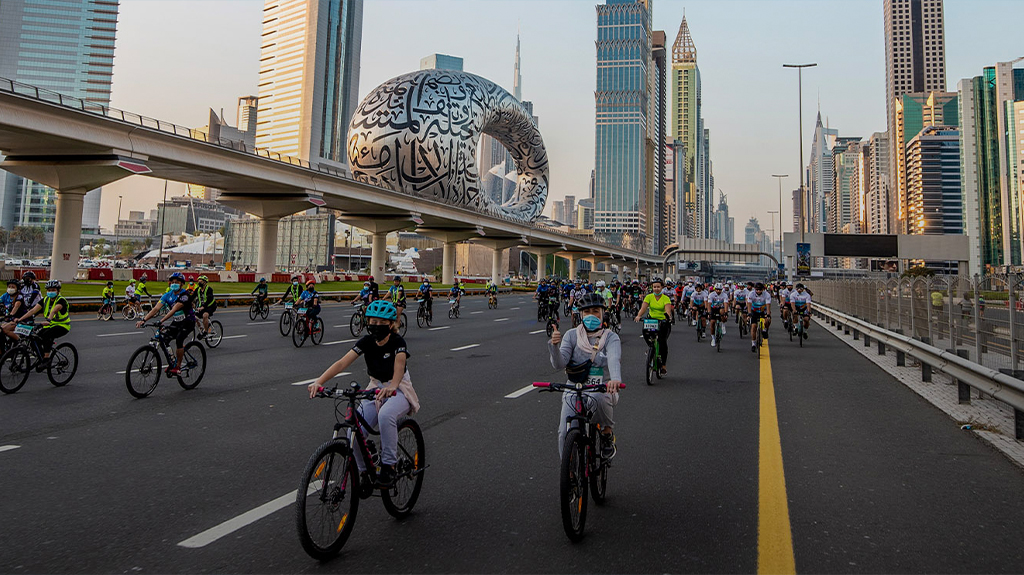 After a successful first outing where over 20,000 cyclists made their way through the heart of the city at the break of dawn last year, Dubai Ride is gearing up for another action-packed edition this November as a part of the Dubai Fitness Challenge. Join the fun and get your day's workout done early at this community sporting meet open to participants of all athletic levels.

Choose the family-friendly 4km route around Downtown and ride past the towering Burj Khalifa or opt for the 14km challenge and pedal on Sheikh Zayed Road taking in the city's most iconic buildings. Registration is free but spaces are limited so head to their website and sign up today for a spirited start to your Friday. You can pick your starting point when you register, as there are five start points for the General route and one for the Family route.

https://www.dubairide.com/
Downtown Design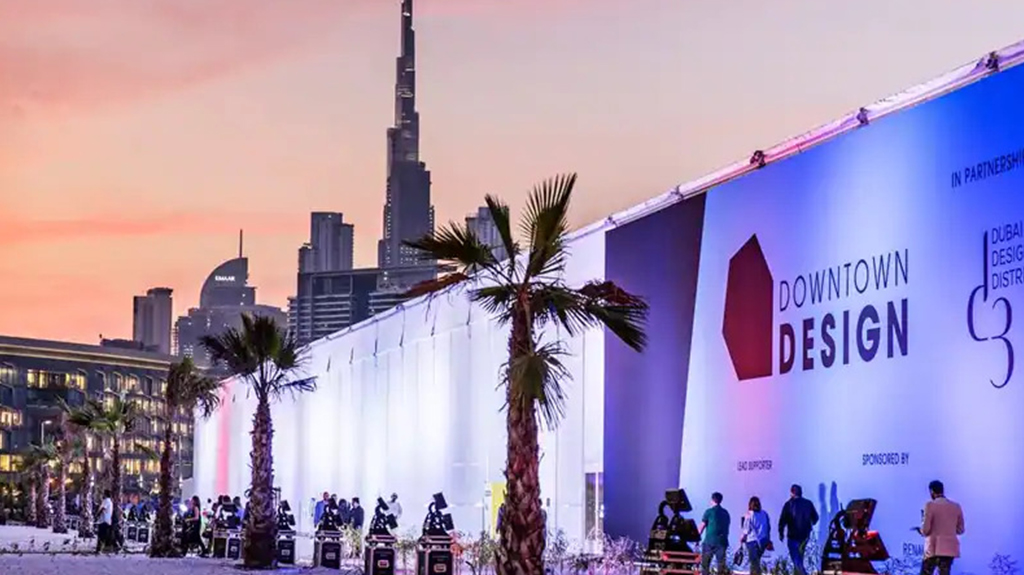 Downtown Design is the Middle East's only trade fair dedicated to innovative, high-quality design. The five-day showcase is a magnet for design aficionados and professionals across a breadth of industries, from interiors and architecture to retail and hospitality.

Students, studios and firms arrange contemporary, limited-edition creations for the occasion, inviting audiences from the Middle East, Africa, and South Asia to celebrate the future of design. It's set to showcase brands from 20 different countries, and this year's edition will see the largest iteration of Downtown Editions, the fair's exhibition of limited edition and collectible designs.

Dubai Run 2021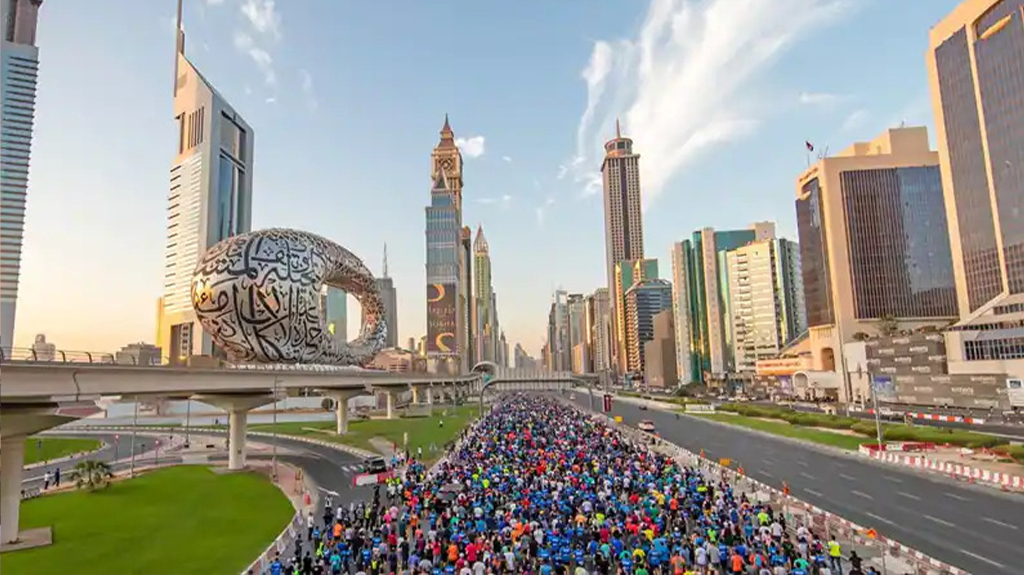 Wake up bright and early for this year's edition of Dubai Run. Sprint across a specially cordoned off stretch of the expansive Sheikh Zayed Road along with other participants of all ages and abilities.

Tick off your 30-minute workout of the day as a part of the annual Dubai Fitness Challenge, an initiative launched in 2017 by His Highness Sheikh Hamdan bin Mohammed bin Rashid Al Maktoum, Dubai Crown Prince and Chairman of The Executive Council of Dubai. Pick from the 5km or 10km route and break a sweat as you reach your fitness goals. Take in the spectacular view of the city's iconic buildings and structures as you move towards the finish line at your own pace. Register today for this fun community sports initiative taking place on 26 November.

Participants can arrive at the venue from 4am. You need to start your run between 6:30am and 7:30am and you need to finish running by 9:30am.

https://www.dubairun.com/
Play: Louna in Winterland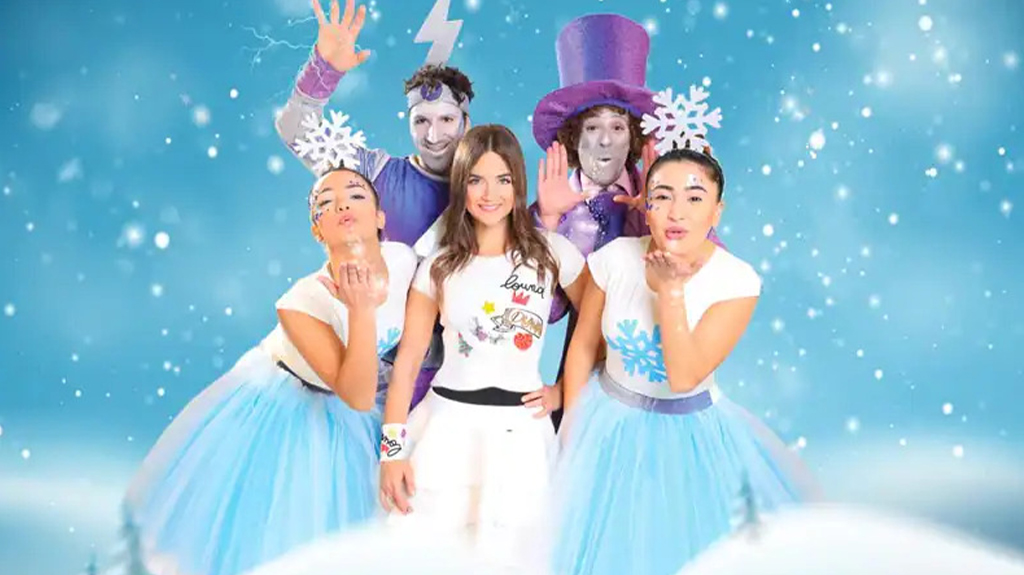 Treat your little ones to a magical experience with Louna in Winterland at The Theatre, Mall of the Emirates. The engaging show is a perfect weekend experience for the entire family.

The story tells the tale of Louna as she decides to return to Winterland after a year, only to find out that her friend, the snowman, has melted over the other seasons because of the sun. Join her as she meets mystical characters like Mr. Thunder, Mrs. Cloud and the Crazy Little Snowflakes as they rebuild their favourite snowman in this festive production.

https://ae.bookmyshow.com/dubai/plays/louna-in-winterland/ET00007960