Welcoming You All to Expo 2020 Dubai: Important Visitor Entry Measures
In a few days, Dubai is ready to welcome the world when the much-awaited Expo 2020 will finally open, and we will all discover how to build a better world and shape the future. As the Expo 2020 is preparing to welcome tourists from all over the world to the UAE, we need to continue our success in combating COVID 19. Thus, the Expo 2020 have enhanced their visitor entry measures to uphold the highest and safety measures throughout the event.
Here is the official circular from Expo 2020 about the new visitor entry measures: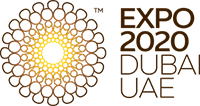 Dear Participants,
As we prepare to welcome tourists to the UAE and visitors to Expo 2020, we need to build on our successes in combating COVID 19, where we have seen a decline of nearly 84 per cent in cases in the past eight months. As of September 2021, the UAE has administered almost 19 million vaccination doses and fully immunized 80 per cent of its population. Dubai has seen a steady influx of visitors since it reopened to tourists in July 2020, and the emirate welcomed 2.85 million visitors in the first half of 2021, with numbers predicted to accelerate in the fourth quarter, boosted by Expo 2020 Dubai and the UAE's Golden Jubilee celebrations.
In our continued efforts to uphold the highest health and safety measures throughout the Event for both our Participants and visitors we have recently enhanced our visitor entry measures. These measures are in line with the guidance of the leading science and medical experts and will be continually updated as appropriate in our commitment to hosting an exceptional experience that all the world can enjoy. These enhanced entry measures are responsible, agile and are necessary to further support measures stipulated in the 'Expo 2020 COVID-19 Guide'.
This comes as we prepare to welcome millions of visitors to the Expo Site and host the largest global gathering since the start of the pandemic. The new visitor entry measures are as follows:
• All visitors aged 18 years old and above must present a valid vaccination certificate issued by competent National Authority or present a negative PRC taken within the previous 72 hours in order to enter the Expo site
• Proof of vaccination or PCR results must be shown by the visitor at the entry gate.
• Non-vaccinated ticket-holders who have not been tested within the 72-hour period can benefit from the PCR testing facilities available at and or near the Expo2020 site
We will continue to share enhanced COVID-19 directives with you, as we work together to host a safe and exceptional event.
Expo 2020 Dubai
Ready to witness the greatest global gathering in the history? See you all at the Expo 2020 Dubai!