Repton School, Dubai

A prominent international school in the heart of Dubai, and one of the few genuinely international schools in the Gulf Region. Repton Dubai combines the reputation and academic rigour of the UK curriculum, and embraces the challenges and opportunities of the International Diploma or IB in the sixth form.
Set in a stunning campus in Nad Al Sheba, Repton School Dubai offers a dynamic boarding experience. It is one of the best boarding schools in Dubai. Polo, horse riding, golf, and other exclusive activities are also available for students on this campus. This school is ideal for those who live in the villas in Nad Al Sheba because of its ideal location.
Location: Nad Al Sheba 3
Curriculum: IB
Annual Fees: AED 52,863 – 95,000
Rating: Outstanding (KHDA)
Phone: +97144269393
Website: www.reptondubai.org
Horizon English School Dubai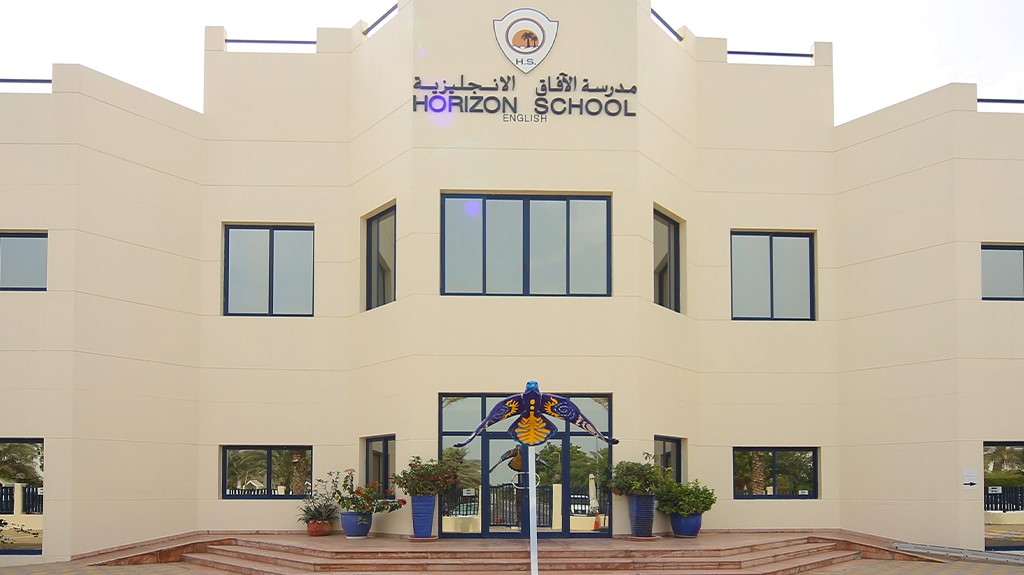 Horizon School is a non-selective private school in Dubai that provides British curriculum for international students. The school's standards of achievement in English, Mathematics, and Science are very good through the innovation of their quality of learning skills and approaches in each phase.
A wide variety of sporting opportunities are also available at Horizon, if you have kids who are sports-inclined, this is one the best schools in Dubai for you. Boys and girls have the chance to learn and compete in 10 different sports in local and international tournaments and competitions, including football, netball, swimming, rugby, and cricket.
Location: Al Safa Area
Curriculum: British, UK EYFS
Annual Fees: AED 40,872 – 54,770
Rating: Outstanding (KHDA)
Phone: +971422891
Website: https://horizonschooldubai.com/
Dubai College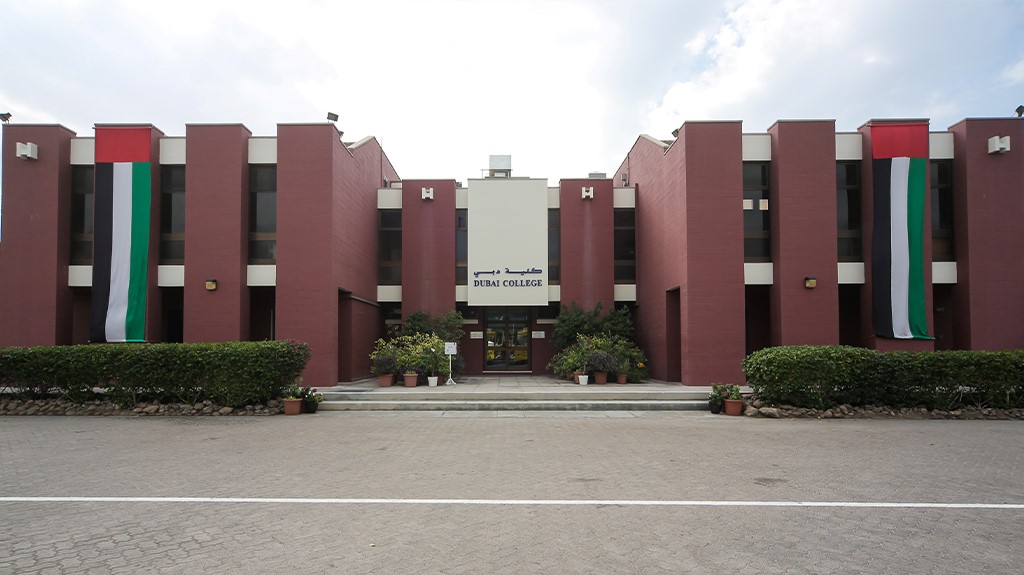 Found in the heart of the 'new Dubai' district, Dubai College is set in nineteen acres of spacious, landscaped grounds that offers state-of-the-art facilities in keeping with contemporary Dubai. This school has been on top of the list of every parent because of its indisputable reputation.
Dubai College offers high quality curriculum choices within a calm, purposeful learning environment. Aside from its academic activities, there are also non-academics that focuses on music, arts, performances, and concerts that are held in the auditorium.
Location: Al Sufuoh Road
Curriculum: British
Annual Fees: AED 82,482 – 93,399
Rating: Outstanding (KHDA)
Phone: +97143999111
Website: www.dubaicollege.org
Kings' School Al Barsha

An integral part of the Kings' Schools family; the only school in Dubai to have achieved an Outstanding rating from the KHDA's DSIB inspectors every year since inspections began,Kings Al Barsha is home to students from around the globe, with over 60 nationalities represented at the school. Kings' School Al Barsha is an exceptional British Primary and Secondary school for global and local families.
Situated in Al Barsha, a key residential district in Dubai, the families who are living here would greatly consider sending their kids to Kings' School given that the community has a great mix of both independent villas and apartments and is one of the best areas to rent properties in Dubai.
Location: Al Barsha, Dubailand
Curriculum: British
Annual Fees: AED 53,622 – 97,798
Rating: Outstanding (KHDA)
Phone: +97143566900
Website: https://kings-edu.com/albarsha/
Dubai English Speaking School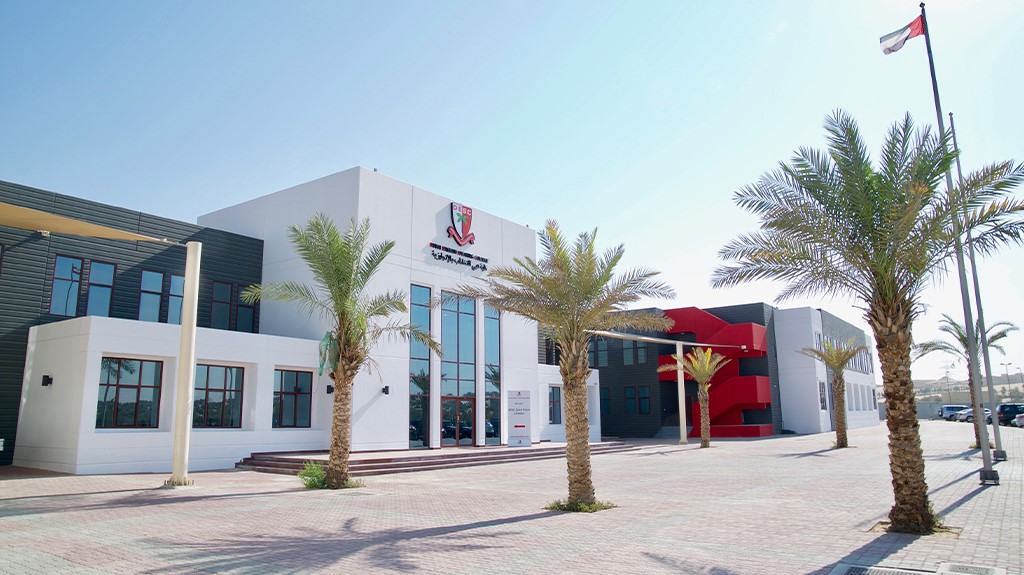 Another top school in Dubai offering the British curriculum is Dubai English Speaking School (DESS). One of the oldest schools in Dubai that offers a UK curriculum. DESS' first-rate teaching that promotes outstanding attainment in English, Mathematics and Science promotes an excellent environment for learning, academic development, and sense of social responsibility.
Currently located on Oud Metha Road, an ideal school for parents living in flats in Oud Metha, Their imaginative curriculum, excellent library and stimulating teaching areas for Arabic, French, art and music are one of their strengths.
Location: Oud Metha Road
Curriculum: British
Annual Fees: AED 37,334 – 46,204
Rating: Outstanding (KHDA)
Phone: +97143371457
Website: www.dessdubai.com
Jumeirah English Speaking School (JESS), Arabian Ranches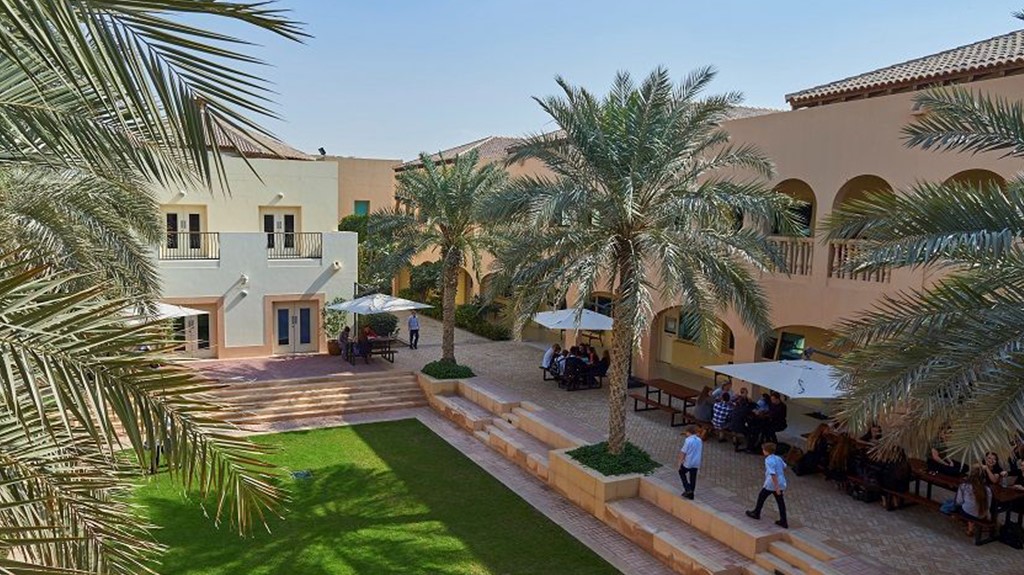 One of the top British schools in Dubai and one of the few non-profits making schools in the region. JESS has grown to two locations within Dubai, at Arabian Ranches and Jumeirah. Although the school had hoped to develop a neighboring site to the original Jumeirah school, ultimately, the Arabian Ranches location was the best option presented at the time. The purchase of villas in Arabian Ranches by large numbers of Western expatriates (notably from Emirates and its associated companies) gave the school a head start.
JESS has always maintained that it is an inclusive and non-selective school and currently has approximately 45 Students of Determination, with additional learning needs. The school's Oasis Centre has been offering support to students since its opening in Arabian Ranches, and one for which there is no additional fee. The school makes good use of its nine-acre site and its facilities are every bit as good as any of the best profit-making schools with 70 teaching areas, Science and ICT labs, Art, Drama and Design Technology facilities, an independent music centre, a 500-seater Auditorium, 1000 sq metre sports hall, two temperature-controlled, shaded swimming pools, equipped playground areas and extensive playing fields.
Location: Arabian Ranches
Curriculum: British, IB
Annual Fees: AED 39,837 – 93,852
Rating: Outstanding (KHDA)
Phone: +97143619019
Website: https://www.jess.sch.ae/
Dubai British School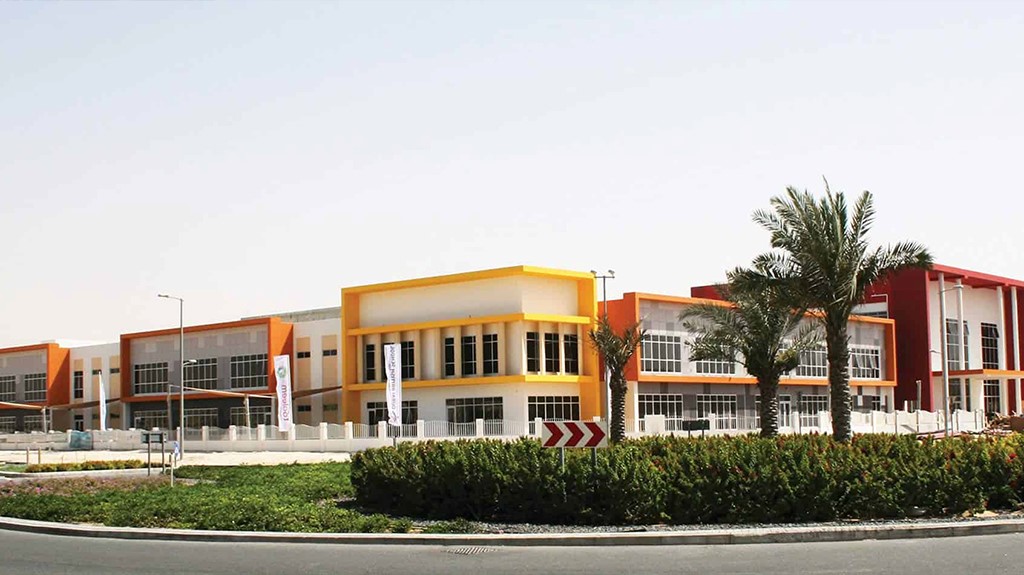 Another leading British curriculum school in Dubai is the Dubai British School, managed by Taaleem Education. Embracing local and British values, Dubai British School strives to inspire and challenge young minds in a supportive and tolerant international environment. They focus on both academic and creative activities by utilizing some of their school features such as a well-equipped library, laboratories, and plenty of creative rooms.
Closely located to the villa communities of Emirates Hills, The Meadows and The Springs, Dubai British School is the perfect school for your kids if you are planning to look for a house or move into the houses in the Meadows Emirates Hills.
Location: Emirates Hills
Curriculum: British
Annual Fees: AED 49,026 – 73,540
Rating: Outstanding (KHDA)
Phone: +97143619361
Website: www.dubaibritishschool.ae
GEMS Dubai American Academy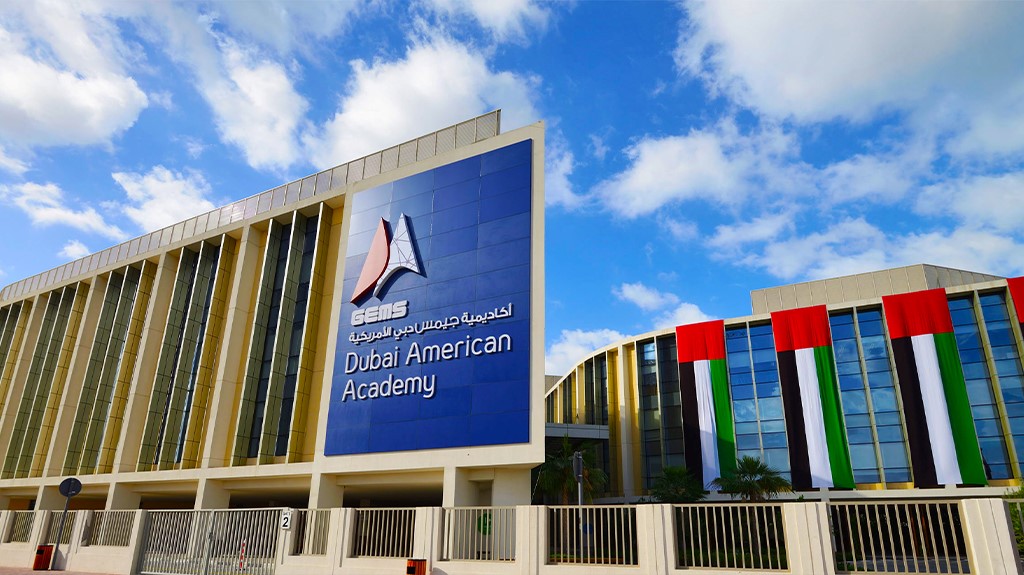 GEMS Education's flagship institute, Dubai American Academy is one-stop solution for students. Along with education, the school offers plenty of athletics, arts, and creative activities. The school also offers scholarships to outstanding students. Parents can get in touch with the school's virtual admission centre to know about the enrolment process or submit applications.
GEMS Dubai American Academy is GEMS Education's flagship American school that offers both enriched American Curriculum and the International Baccalaureate Diploma to students from around the world. The school also offers scholarships to outstanding students, and parents can access the school's virtual admission center to know the enrollment process and the submission of applications.
Location: Hessa Street, Sheikh Zayed Road
Curriculum: American, IB
Annual Fees: AED 61,190 – 82,260
Rating: Outstanding (KHDA)
Phone: +97147049777
Website: https://www.gemsaa-dubai.com/
Kings' School Dubai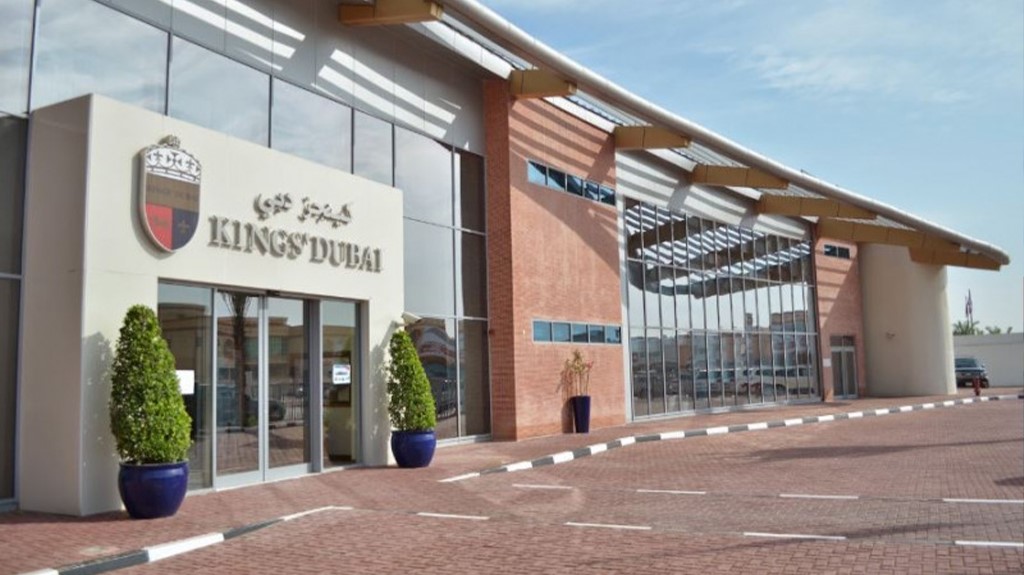 Kings' School Dubai in Umm Suqeim 3 is an outstanding British Primary school adjacent to the iconic Burj Al Arab and close to the villas in Umm Suqeim 3. It is the only school to have received an 'outstanding' rating by the Dubai Schools Inspection Bureau every year since inspection began.
Following the National Curriculum for England as their framework, Kings' School Dubai focuses on children's wellbeing and happiness through focusing on the Performing Arts, sports, and academia. It also has outstanding facilities such as state-of-the-art technology throughout the whole school, extensive sporting facilities, and two inspiring performing arts auditoriums.
Location: Umm Suqeim 3
Curriculum: British
Annual Fees: AED 43,619 – 66,383
Rating: Outstanding (KHDA)
Phone: +97143483939
Website: http://kings-edu.com/dubai/
GEMS Jumeirah Primary School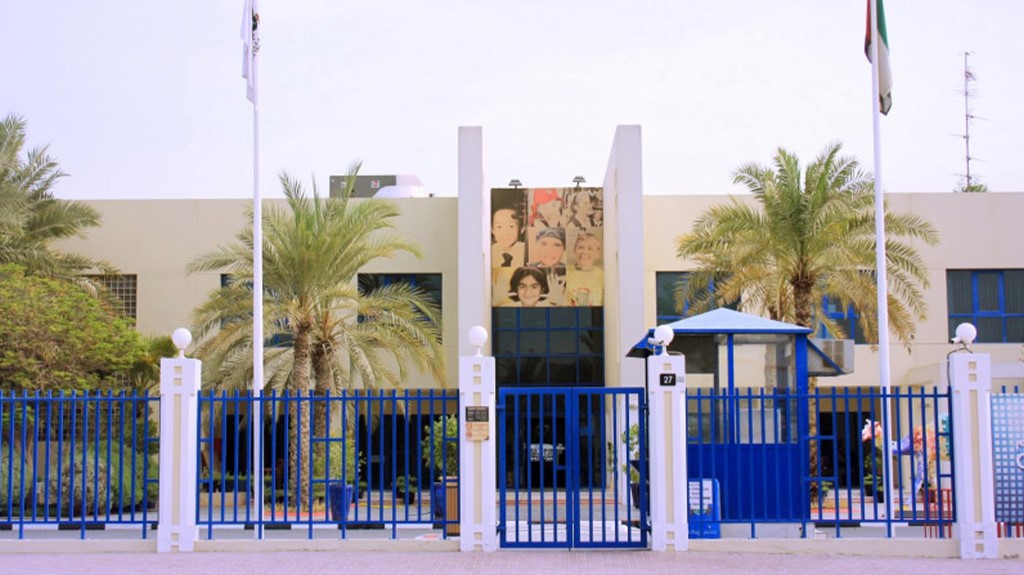 GEMS Jumeirah Primary School (JPS) was the first UK curriculum school opened by GEMS Education - and offers education to 1,470 students - sizable for a primary, which can be off-putting for some parents used to smaller schools. The school itself is described as "warm and caring" and "very inclusive" by parents of students who attend. JPS itself says it has a 'small school atmosphere'.
Classrooms are arranged by Year group along the corridors of the building, interspersed with specialist teaching rooms and resources including a well-stocked library, Music Rooms, a Science Lab, a Mac Suite and a STEAM Room which enhance the curriculum delivery of subjects by classroom teachers. In addition, the school has two gardens and four age-appropriate playgrounds.
Location: Al Safa 1, Jumeirah
Curriculum: British
Annual Fees: AED 40,865 – 51,511
Rating: Outstanding (KHDA)
Phone: +97143943500